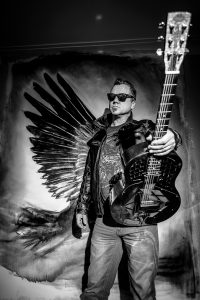 Live @ Crush Pad: Ross Neilsen
Thursday, July 5, 2018
Okanagan Crush Pad Winery
16576 Fosbery Road GOOGLE MAPS
7pm
$25 BUY TICKETS
Ross Neilsen is back by popular demand an we're thrilled he's kicking off the 2018 Live @ Crush Pad concert series!
Ross Neilsen has earned the moniker of "Canada's hardest working blues artist." In the past decade he has recorded 10 albums, played over 1500 shows, driven a million kms and has toured Canada 18 times. Neilsen puts on a jam-packed show that will leave you wanting more. He offers a high-energy, emotional show featuring great storytelling and song writing.
At every concert we will provide tables, chairs and a food truck will be on site. There will also be a limited number of house-made charcuterie platters available. Wine will be sold by the glass or bottle.
Tickets are $25 and include a glass of wine. The gate will open at 6:30pm and the show is from 7pm – 9pm. Be sure to purchase your tickets in advance, they do sell out.
Food Truck: The CrAsian Food Truck