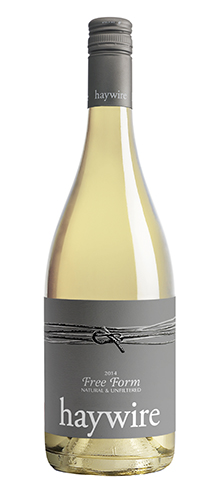 Free Form White 2015
SKU +867242 | 750ml
Brix: 22 | pH: 3.7 | TA: 5.5 | RS: 0.6 | Alc: 13.5%
FARMERS Theo Siemens, Pedro Parra
OWNERS Terry Waters & Cathy Banks
LOCATION Trout Creek Canyon, Summerland, Okanagan, British Columbia
VINEYARD Waters & Banks is a 7.5 acre (3 ha) vineyard situated east/west on a steep slope with a magnificent lake and valley view that offers a constant gentle breeze. Soil substructures consist of rich limestone and granite. The vineyard, planted with Pinot Noir (115, 667), Sauvignon Blanc (72-1103P) and Merlot (unknown), is in its third year of transitioning to organic certification.
WINEMAKERS Matt Dumayne, Alberto Antonini
WINEMAKING Free Form wines are made naturally with zero cellar intervention; reflective of our terroir, farming practices and vintage. This wine was made from Sauvignon Blanc (72-1103P) harvested mid-September and was fermented using native yeast in stainless steel. After full malolactic fermentation and nine months of skin contact, the wine was pressed and bottled unfiltered.
WINE PROFILE Fresh notes of straw, flint and mineral aromas overlap vibrant tropical fruit. Fine integrated tannins carry amazing purity of fruit with delicate acidity and complexity only found in natural winemaking.