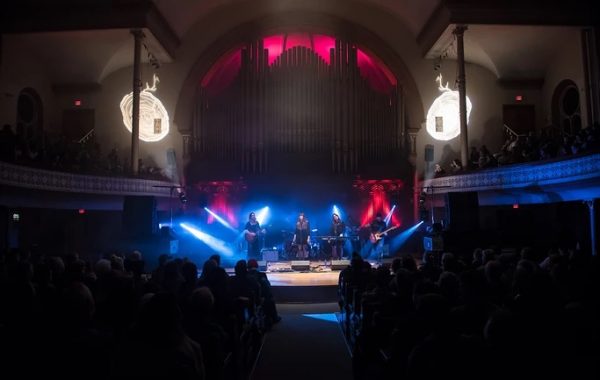 LIVE MUSIC: Fox Glove
July 11
Okanagan Crush Pad Winery
16576 Fosbery Road, Summerland, BC GOOGLE MAPS
7pm - 9pm
$25 BUY TICKETS
"For all their success, there is still something mysterious about the sound Fox Glove produces. Something a bit darker, a bit edgier, a bit like the flower they were named for, at once poisonous and a source of medicine. You get the feeling that no matter how long you listen, you'll never be able to figure it out, never be able to understand quite how they do it. But you want to." -Samantha Macpherson, Rifflandia Magazine
Check out Fox Glove's music here.
This is an outdoor, seated show with tables and chairs provided. We encourage you to dress appropriate for the weather. There will be a food vendor on site for each show, and charcuterie platters available for purchase from the winery. Ticket price includes a complimentary glass of wine upon arrival, and wine available for purchase by the glass or bottle.
Gates open at 6:30pm. Show starts at 7pm.