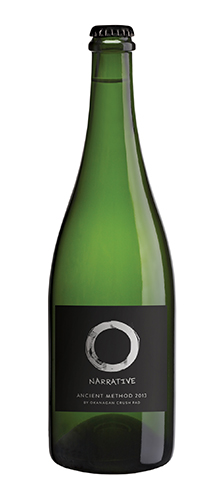 Ancient Method 2015
SKU +864710 | 750ml
Brix 19 | pH 3.3 | TA 10.0 | RS 1.3 | Alc 11.5%
FARMER
John Cerqueira
OWNERS
John and Maria Cerqueira
LOCATION
Black Sage Road, Oliver, Okanagan, British Columbia
VINEYARD
Cerqueira Vineyard is on a west facing slope on the lower side of Black Sage Road between Oliver and Osoyoos. The site is planted to Chardonnay, Merlot, Syrah, Semillon and Cabernet Franc. The soils are a heavy, slightly sandy loam with calcium carbonate covered granite cobbles throughout a deep profile. With the rough surface of the calcium carbonate, vine roots seek out these rocks for the small amount of water to be found.
WINEMAKERS
Matt Dumayne, Jordan Kubek
WINEMAKING
Made in the pétillant-naturel, or ancient method, one of the world's oldest methods of sparkling wine production. 100% Chardonnay, this wine was bottled before primary fermentation was finished, without filtering, fining or stabilizing.
WINE PROFILE
Concentration of delicate floral notes harmonize beautifully with a bready depth. Strangely complex, earthy and raw; but also light and ethereal.