THE CLUB @ CRUSH PAD
The wines you want, when you want them.
There are NO membership fees, and you choose the wines you want from THE Club offerings. Your commitment is to purchase two cases (24 bottles) per year. Club members must be aged 19 years or older.
While other wine clubs offer a set "mystery" selection throughout the year, THE Club @ Crush Pad lets members choose which wines they want, when they want them. All we ask is that you commit to purchasing two full cases within a year, for which we give you 20% off our wines. As a club member you receive other exclusive benefits including advance notice on events, special "end of lot" offerings, exclusive wines, discounts on all wines & spirits in our portfolio, new updates, tasting notes, food pairing suggestions, and more!
Club members can book a complimentary private, VIP tasting for up to 6 people. Reservations are required. Please phone: 250-494-4445 ext 1 or email winery@okanagancrushpad.com.
Buy direct and save.
20% off case purchases – Mix and match between Haywire and Narrative
Create your own cases and ship it direct to your door
10% discount on any winery purchase less than a case until you reach your commitment, then you receive 20% off all purchases
Shop from the convenience of your home
We ship anywhere in Canada
VIP, private, sit-down tastings when booked in advance
Commitment is based on the calendar year
The club will soon be capped at 1000 members
WHAT YOU GET
As a member of THE Club @ Crush Pad you will gain access to: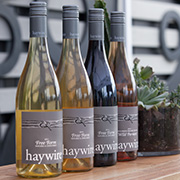 LIMITED RELEASE WINES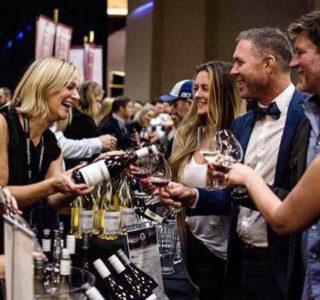 FRONT-OF-LINE ACCESS TO EVENTS & NEW WINE RELEASES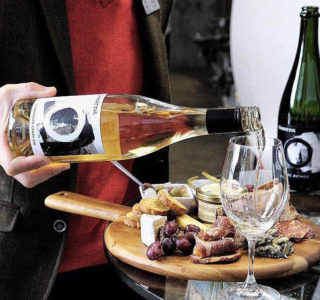 INVITATIONS TO EXCLUSIVE MEMBER-ONLY EVENTS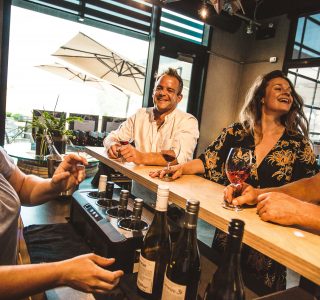 COMPLIMENTARY TASTING