Be in the know when we have news to share. Sign up in the form below.
Headlines people care about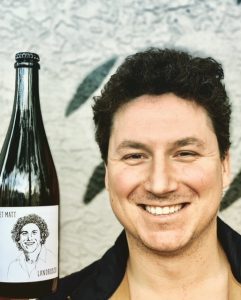 Jan 21, 2020 – Okanagan Crush Pad Winery (OCP) announces a fun new collaboration in its Wine Campus Program. Matthew (Matt) Landry is a CMS-Certified Sommelier, a Vinitaly Italian Wine Ambassador and winner of British Columbia's Best Sommelier 2019. It should be noted that while Matthew is a Taurus, his moon is in Capricorn. Interesting, no? Click photo to read more.