Be One of the First to Experience The Outlook at Garnet Valley Ranch
Garnet Valley Ranch is a rare and special place. With no immediate neighbours, you see the Okanagan as it was a century ago, undeveloped, and unspoiled.
For the first time, the property will open to visitors on a limited basis in June 2023.
The Outlook, named as it overlooks vineyards and fields with sweeping valley views, is the perfect spot to start your experience. Let us take you on a short tour of lavender and vegetable fields and then to a pond surrounded by vineyards, sagebrush, and ponderosa pines. Back at The Outlook visitor center you can experience our limited-edition Garnet Valley Ranch wines. At the end of your visit, we know you will be as passionate about the ranch as we are.
The Garnet Valley experience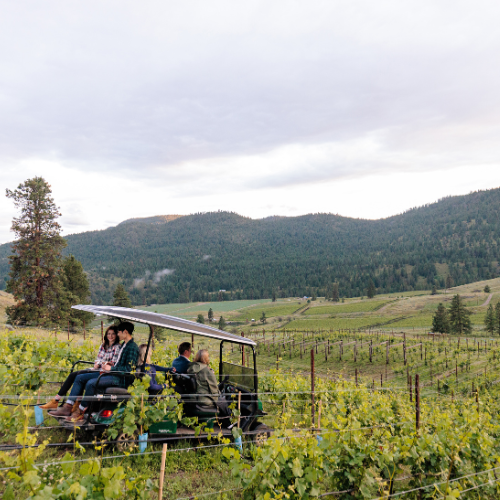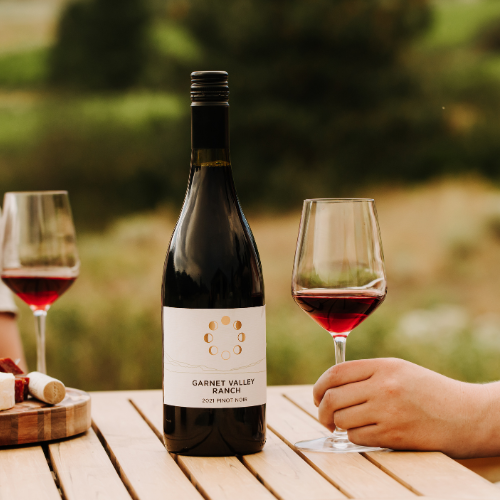 Hidden on the backroads of Summerland, BC, this rare place was discovered in 2012 in a lucky twist of fate. A chance visit left us breathless at the endless possibilities. From that first day, we made a commitment to a land stewardship program that would see the vast majority of the 320-acre site left in its natural state. And we have done just that. Today, Garnet Valley Ranch is a certified organic site, home to vineyards, field crops, a lavender farm, a bustling beehive and a small winery and The Outlook visitor center.
For the first time, we are offering tours of this spectacular property. Drink in the fresh air and spectacular views from our 320 acre, certified organic property while enjoying our premium wines in our Outlook tasting room. Learn about our sustainability initiatives and keep an eye out for all the wildlife that thrives throughout the farm.
Visits are limited. Allow 1.5 hours.
The property is open by reservation Wednesday – Saturday – mid-June to mid-September. We can accommodate three daily groups: 11am, 1pm and 3pm. Group sizes are limited to six people.
Reservations are currently available for shareholders and club members only. Join the waitlist to keep up to date on public reservation openings. JOIN HERE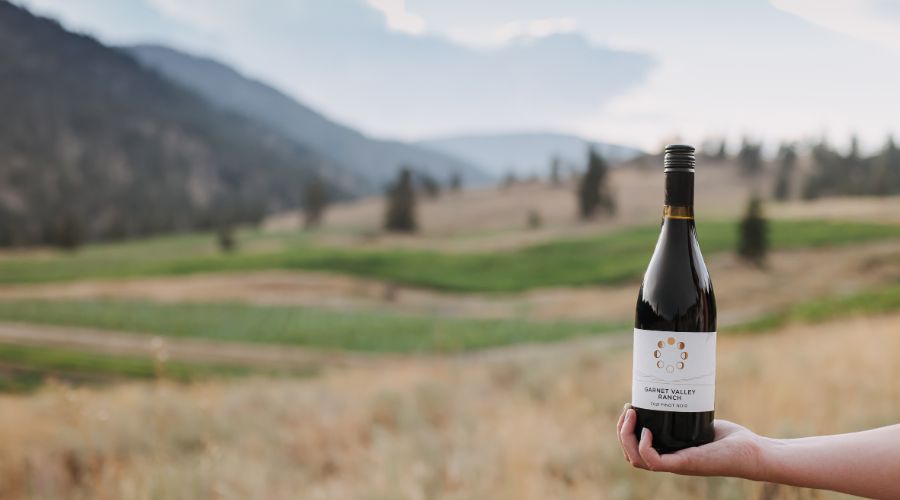 Our two premium wine portfolios Free Form and Garnet Valley Ranch provide a snap shot into our less is more winemaking philosophy. Chief Winemaker, Matt Dumayne keeps a watchful eye allowing these wines to find their own path with minimal intervention. When organic grapes are the base ingredient, you can allow wines to truly be shaped by nature and representative of site and time. 
Garnet Valley Ranch Collection

Traditional Method Sparkling Wine 2016
Wine made from our little piece of paradise. With sparkling wine at the forefront of our minds, Garnet Valley Ranch is primarily planted with Chardonnay and Pinot Noir. 72 months ago, we put our traditional method wine to rest and age. It is a blend of the two varieties, each playing a key role in the aromatics and flavours. Classical fruit driven aromatics of red berries from Pinot Noir intertwined with mouthwatering acidity and a sumptuous body from Chardonnay alongside the Okanagan's hallmark savory edge deliver a very special wine for any occasion.

Estate grown chardonnay grapes were whole cluster pressed and fermented in concrete tanks. The wine was aged in a combination of concrete and stainless steel. This bright chardonnay gives off golden straw hues from core to rim. Rich tropical fruits with great lees characters and grapefruit pith dominate the aromatics. Lifted aromas of melon, pineapple, citrus and stone fruits and a lush minerality give this wine a mouth-watering lengthy finish. The palate is dense with exquisite balance and framework of delicate acidity carrying the extremely long finish. An ethereal chardonnay with a subtle density and power in the mid palate. A perfect pairing to grilled seafood, roasted chicken, and creamy cheeses. This wine will reward with ageing.



Estate grown Pinot Noir grapes were fermented in small concrete tanks with 50% whole cluster inclusion, gently basket pressed and aged in a combination of neutral barriques, and small homemade concrete tanks. This Pinot Noir is clear and bright in it's appearance with a pure garnet red hue. The nose is packed full of lush berries, dusted floral notes with earthy tones on the backend. The palate is layered with flavours of raspberry, dark cocoa, and a hint of anise. The finish lingers with a silky balance and soft texture. This Pinot Noir can be enjoyed with a steak salad, BBQ'ed salmon and caramelized veggies.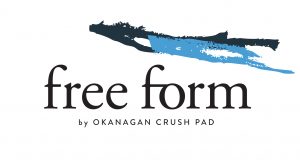 Blanc de Blanc 2018
Structured elegance with old world intensity.100% Pinot Noir, was whole bunch pressed to concrete tank for natural fermentation. There was 36 months en tirage before disgorging with zero dosage, which allows this site-specific traditional method wine to showcase our high elevation Garnet Valley Ranch Vineyard. Pale straw in colour, an exquisite mousse opens up to an explosion of ripe stone fruits open up like an oven door with freshly baked brioche. An exuberant mousse dances on the palate with a focused acidity and exquisite length making this an ideal bubble to pair with fresh oysters, caviar, or just good friends.
Riesling 2019
Made from certified organic Riesling grapes that were planted in 2015 at Garnet Valley Ranch. The grapes were whole bunch pressed to stainless tanks for natural yeast fermentation. The wine was aged for six months in stainless steel, filtered, and then bottled and left in our cellar for a year prior to release. Plush texture and mouth-watering acidity balance delicate tropical candied fruit.
Cabernet Franc Rose 2019
Certified Organic Cabernet Franc from Osoyoos was gently squeezed to create this delicate rendition of rosé. Naturally fermented in concrete, full malolactic fermentation and extended lees ageing. This rosé exhibits red berry aromatics leading to a harmonious balance of lush sweet and savoury fruit and a juicy framework of acidity.
Cabernet Franc 2019
Certified Organic Cabernet Franc from Osoyoos was destemmed to open top stainless-steel fermenters and then aged in concrete, the wine was spontaneously fermented with native yeasts and malolactic. After 11 months the wine was settled naturally and bottled. Nuances will unfold in time although a pleasure to drink now. Showing the masculine side to a very feminine variety. Dark black plums with black berry fruit, a smoky note with rich mocha and classic cabernet franc herbal aromatics. Juicy red fruit dance with excellent structure and our hallmark mouth-watering freshness.
Cabernet Sauvignon 2019
This Certified Organic Cabernet Sauvignon from Osoyoos was unencumbered from any additives or oak ageing. The fruit was destemmed and put into stainless open tops. Native fermentation started spontaneously, and grapes were punched down twice a day by hand. After 11 months of concrete ageing post basket pressing, the wine was settled naturally and bottled. Bright lifted red fruit give way to a mouth-watering and delicate yet brooding palate. Lush textural notes are framed by supple tannins, fine acidity and a very lengthy finish.