Corporate Gifting Made Simple
Simplify your 2022 Corporate Holiday Gifting with Okanagan Crush Pad
Why Choose Okanagan Crush Pad: As well as supporting a local business here in British Columbia producing world-class wine, your purchase will also support the leading sustainability initiatives in our vineyards and cellar. You and your clients can feel good about drinking a wine grown with sustainability and soil health in mind, using only organic and natural products in the cellar.
Step One: Select your wine bundle or email us for a custom options
Step Two: Create your shipping list of clients or team members you would like to receive a bundle. 
Step Three: Send us your shipping list, your logo and your custom holiday message for printing.
Step Five: Await glowing reviews for both your taste in wine and organization skills!
The below selections are some of our most popular wines and will be sure to impress whoever opens these up. If you are looking for a specific product not listed here, we would be happy to customize the packs, just let us know your preferences when you submit the form below.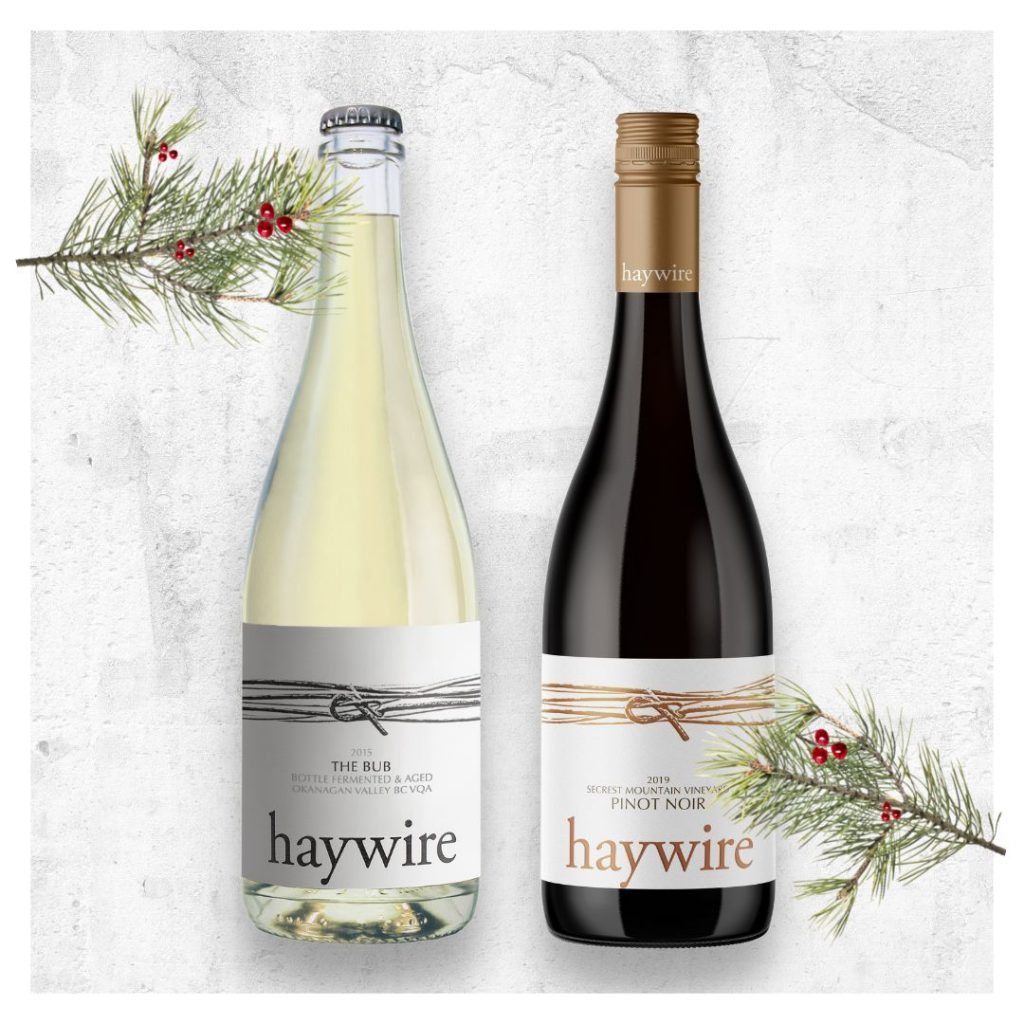 2017 Haywire The Bub
2019 Haywire Secrest Mountain Pinot Noir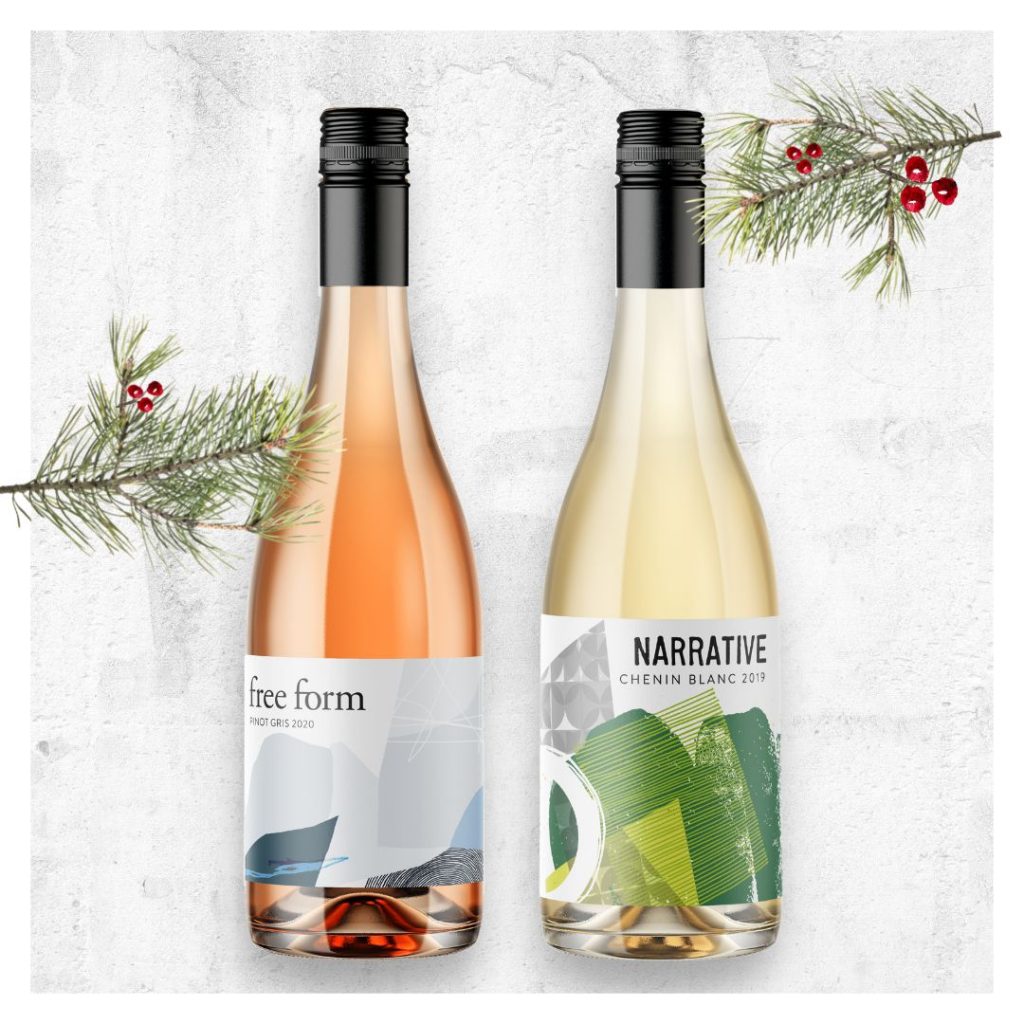 2019 Free Form Cabernet Franc Rosé
2019 Narrative Chenin Blanc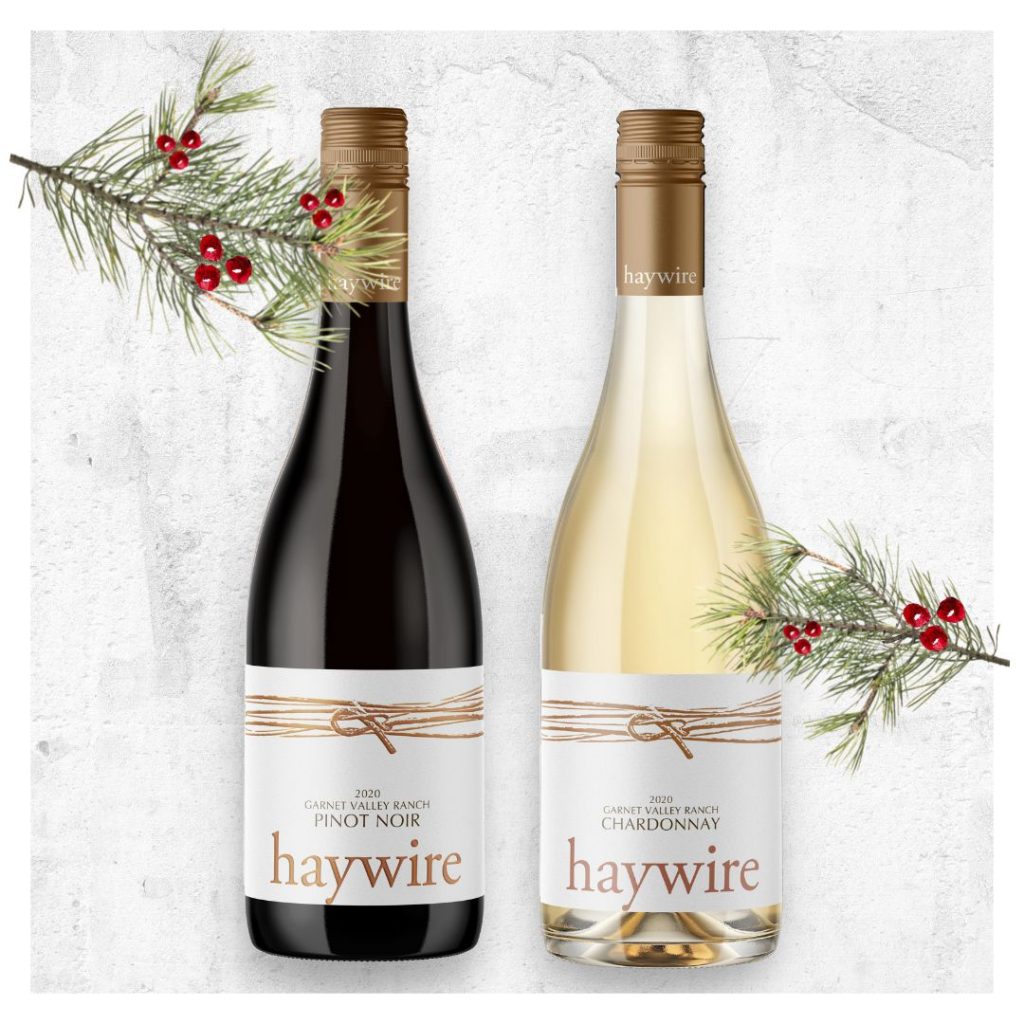 2020 Garnet Valley Ranch Pinot Noir
2020 Garnet Valley Ranch Chardonnay
Haywire Club or Owners Circle member? Take an additional 5% off each tier, and 10% off the first
Standard Pricing
Complimentary Custom Message
10% Off
Complimentary Custom Message
15% Off
Complimentary Custom Message
20% Off
Complimentary Custom Message
Complimentary shipping to a single destination, or $17/shipment to multiple destinations.
Once you have selected your wine or wine duo, email zoe@okanagancrushpad.com with the selection, and the approximate number of packs or bottles for a quote and timeline on your order.
We look forward to making corporate holiday gifting a breeze with you.