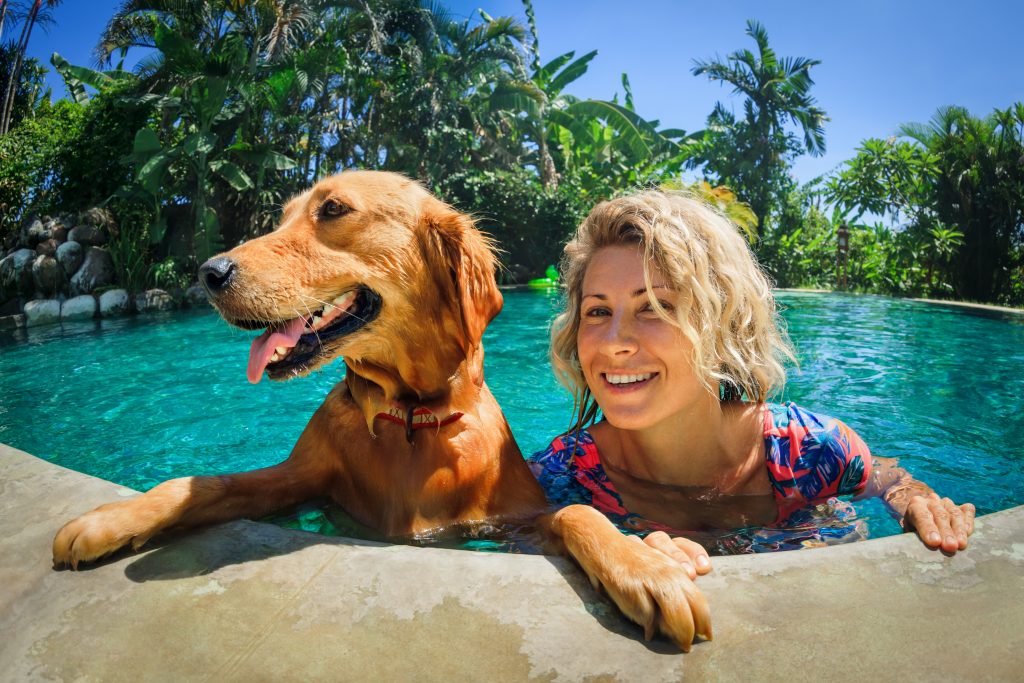 A Paw-tastic Spa Getaway!
Enter to win a spa weekend in the Okanagan for you + your pooch!
The best time of the year to enjoy BC wine country is here. Get your Bizou + Yukon wines and sign up for The List by Okanagan Crush Pad in the field below to be entered to win a relaxing weekend on a spa for two humans and a doggo. All paid for by your favourite floof balls, Bizou + Yukon. What a treat!
Read contest rules below.
Rules & Prize Information: This giveaway will end August 31st 2021 at 11:59 PM PST. The winner will be randomly selected and announced within 72 hours after the giveaway ends on Okanagan Crush Pad's social networks. Open to British Columbia Residents Only. By entering this giveaway, entrants confirm they are 19+ years of age, release Okanagan Crush Pad of responsibility and agree to Okanagan Crush Pad's terms of use.
Prize Package: Two (2) nights accommodation between September 15th and October 10th, 2021 for two (2) guests, one (1) doggy grooming appointment, one (1) relaxing spa treatment for guests, one (1) tour and tasting at Okanagan Crush Pad, hugs and snuggles with the real Bizou + Yukon.
Chances: The chances of winning depend on the number of entries received.
Eligibility: No purchase necessary. The contest is open to residents in British Columbia who are at least 19 years of age, except the following who are not eligible:
Employees, directors and contractors of Okanagan Crush Pad and persons acting as agents for Okanagan Crush Pad.
Spouses, common-law partners, children, parents and siblings of Okanagan Crush Pad Personnel.
In order for the selected entrant to redeem the prize, he/she must pass the following skill testing question: "8 x 2, then add 10, then divide by 2, then subtract 1 = ?"
For those that are visually impaired or have learning disabilities, the option to answer over the phone or other mediums will be available.
Winner: One (1) selection will be made 72 hours from all eligible entries received. All decisions made by Okanagan Crush Pad with respect to eligibility or the winners are final.
Selected Entrant Notification: Okanagan Crush Pad will contact the winner via email or in any other manner determined by Okanagan Crush Pad. If Okanagan Crush Pad is unable to contact the selected entrant after three (3) attempts to do so over a 48 hour period from the first date of notification or attempted notification, such entrant will be disqualified and a new entrant will be selected by Okanagan Crush Pad.
Upon contact, the selected entrant will be required to confirm his/her full revision and comprehension of contest rules, successfully complete a skill testing question as per Canadian government regulations, and provide any additional information needed to deliver the prize.
Non-Compliance with Contest Rules: If the selected entrant does not or cannot comply with these contest rules, then the selected entrant will be disqualified, their prize forfeited, and another entrant will be chosen.
Cancellation, Suspension or Modification: Okanagan Crush Pad reserves the right to cancel, suspend or modify the contest at any time for any reason without notice of fraud; technical failures or any other factor beyond BC Blueberries' reasonable control impairs the integrity of the contest, as determined by Okanagan Crush Pad in its sole discretion. 
Laws: The contest is subject to all applicable federal, provincial and municipal laws and regulations.
Personal Information: By submitting his or her personal information on the contest entry form, entrant consents to Okanagan Crush Pad using his or her personal information for the purpose of administering this contest.  Personal information will not be used for any other purposes without the entrant's consent.
Contest Undermining: Okanagan Crush Pad reserves the right in its sole discretion to disqualify any individual it finds to be tampering with the entry process or the operation of the contest, or to be acting in violation of these rules or in an unsportsmanlike or disruptive manner. Any attempt by any person to deliberately damage or undermine the legitimate operation of this contest is a violation of criminal and civil law, and should such an attempt be made, Okanagan Crush Pad reserves the right to seek damages from such person to the fullest extent permitted by law and/or to cooperate in the prosecution of such person. Okanagan Crush Pad's failure to enforce any term of these rules shall not constitute a waiver of that provision. 
Disclaimer: Okanagan Crush Pad Personnel are not responsible for: (i) any incorrect or inaccurate information, whether caused by entrants, printing errors or by any of the equipment or programming associated with or utilized in the contest; (ii) technical failures of any kind, including but not limited to malfunctions, slow down, interruptions, or disconnections in phone networks or lines or network hardware or software connected to or related to the contest; (iii) any problems or technical malfunction or speed or quality of any telephone network or lines, computer online systems, servers, access providers, computer equipment, or software howsoever caused; (iv) failure of any email or transmission to be received by Okanagan Crush Pad or its agents on account of technical problems or traffic congestion on the Internet or at any website; (v) any injury or damage to a registrant or any other person or property, related to or resulting from participating in this contest; (vi) unauthorized human intervention in any part of the entry process or the contest; (vii) technical or human error which may occur in the administration of the contest or the processing of entries; (viii) any injury or damage to persons or property which may be caused, directly or indirectly, in whole or in part, from entrant's participation in the contest or receipt or use of any prize or while travelling to or from any prize-related activity.
Dispute and Governing Law: Entrant agrees that: (i) any and all disputes, claims and causes of action (collectively, "Disputes") arising out of or connected with this contest, or any prize awarded, shall not be brought after two years from the date that Okanagan Crush Pad announces the winner(s) of the contest; (ii) if Disputes are brought within two years from the date that Okanagan Crush Pad announces the winner(s), such Disputes shall be resolved individually, without resort to any form of class action, and exclusively by the Courts of British Columbia, Canada; (iii) any and all Disputes, judgments and awards shall be limited to actual out-of-pocket costs incurred, including costs associated with entering this contest but in no event attorneys' fees; and (iii) under no circumstances will entrant be permitted to obtain awards for and entrant hereby waives all rights to claim punitive, incidental and consequential damages and any other damages, other than for actual out-of-pocket expenses, and any and all rights to have damages multiplied or otherwise increased. All issues and questions concerning the construction, validity, interpretation and enforceability of these rules, or the rights and obligations of the entrant and Okanagan Crush Pad in connection with the contest, shall be governed by, and construed in accordance with, the laws of Province of British Columbia.