Great wine is made in the vineyard, and at Okanagan Crush Pad, our wine-making and viticultural philosophy aims to completely redefine the organic wine experience. Our three estate vineyards are organically farmed and certified, assuring that we use no artificial pesticides. In addition to practicing organic viticulture, we are passionate about regenerative farming practices which allows our wines to show the evolving health and vitality of the vineyards in which they are from. Rather than spraying our vines with harmful chemical herbicides and pesticides, our farming practices focus on elemental and organic farming solutions for plant nutrition and weed control as well as the preservation and stewardship of the lands we farm. Additionally, we focus on integrative pest management as we release thousands of ladybugs and praying mantis eggs onto our vineyards. These beneficial bugs are surrounded by an endless food supply of leafhoppers, aphids and other bugs that typically like to chomp on the vines and damage the crop. Simply by eating and surviving, the ladybugs and praying mantises keep our vines alive and thriving. We also plant flowers that attract harmful bugs away from vines so that they congregate at a more appealing food-source.
Not only do we protect our vines with non-invasive practices, but we also nourish them with seaweed and compost on a foliar basis (rather than using petroleum-based fertilizers).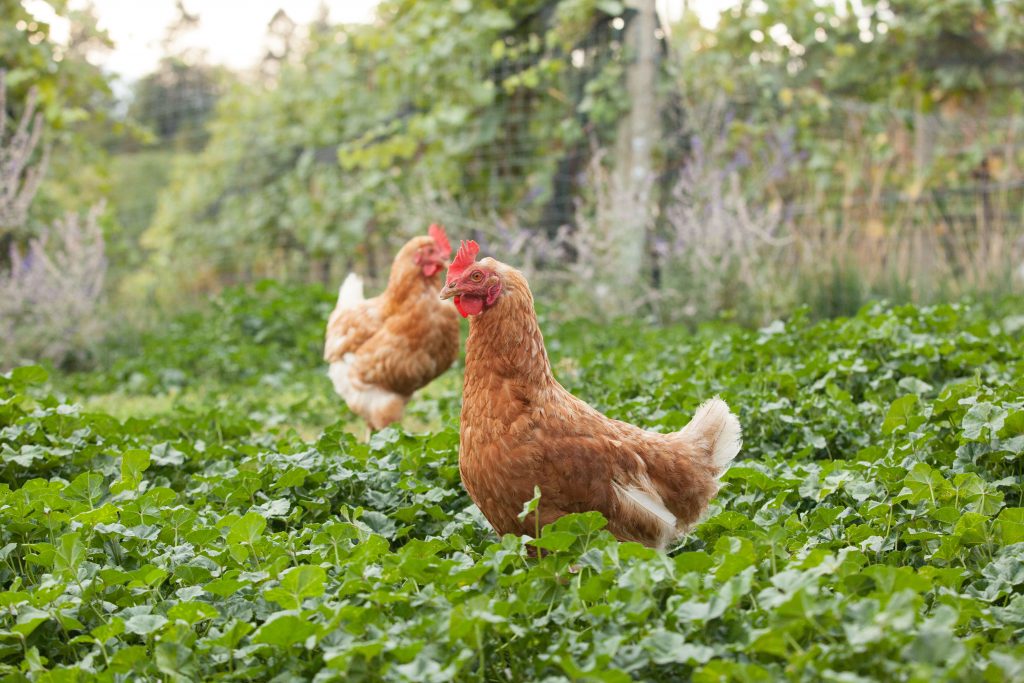 To achieve this, we have created much needed biodiversity by adding 8 acres of vegetables, which are farmed organically by Thomas Tumbach and family and sold to local fruit stands, restaurants, and families. In addition, we built a pond which has encouraged more birds and wildlife to flock to the area; more than 60 different bird species were identified this past summer! Fifteen acres have been dedicated to a nature conservancy program and fields that were used for grazing cattle have been returned to natural habitat.
The end goal is biodiversity which includes ground crops, tree fruits, and eventually, a 100-acre vineyard where animals, natural habitat, grapes, and humans co-exist in harmony.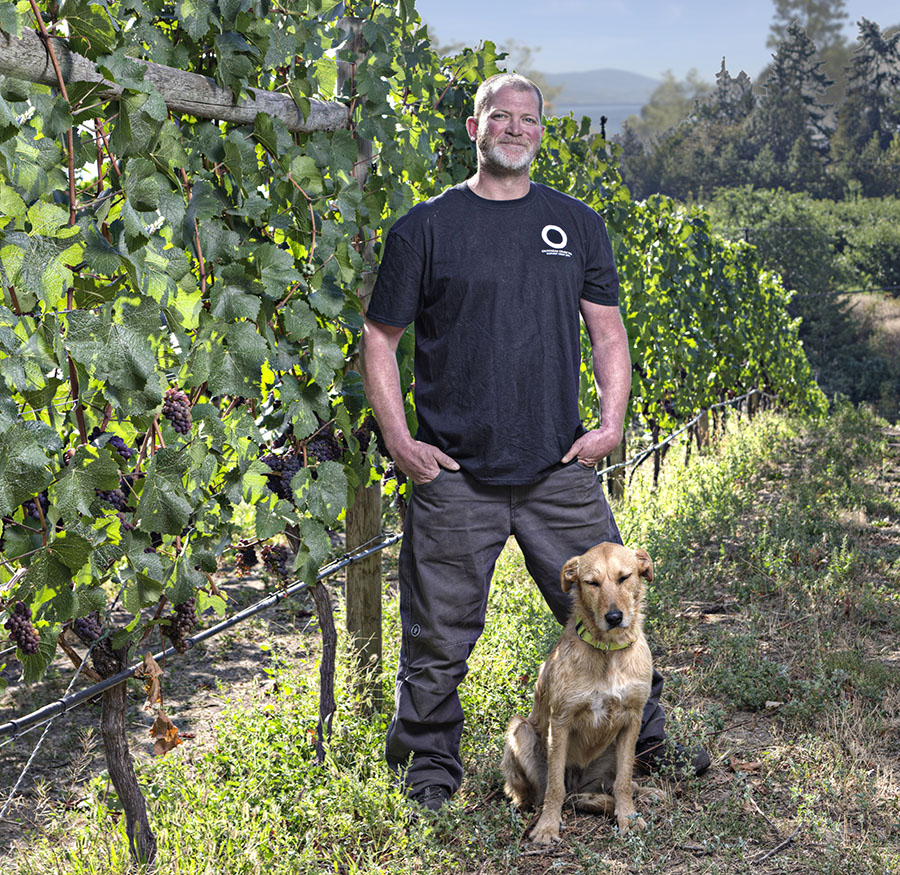 When it comes to the quality of the grapes being produced on our vines, consistent yields of healthy fruit are the mainstay of our wine production. Director of Viticulture, Duncan Billing, sees minor variations on a seasonal basis with yield but with organic and sustainable farming over time we are noticing "site specific" flavor profiles in the resultant wines. These nuances are a representation of the vineyards and land from which they are grown and because of our commitment to organic and regenerative farming the fruit we produce will continue being a great representation of place over time.
At Okanagan Crush Pad we strongly believe that a happy growing environment equates to lively, delicious wine that not only tastes great, but that you can feel good about drinking too!