Free Form - Shaped By Nature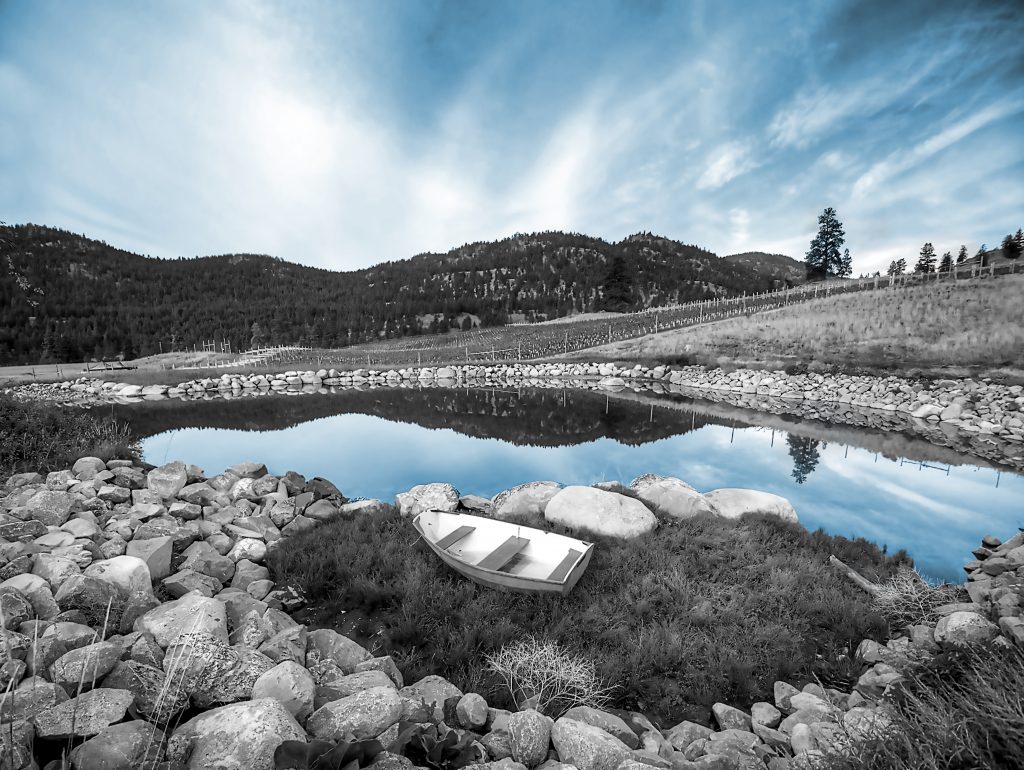 In a country known for long, cold winters, the Okanagan climate is unique.
In our pursuit of "wines of place", we celebrate the inherent difference and pleasure of each vintage. Each wine is one-of-a-kind, never to be repeated.
Free Form wines are made from organic grapes, native yeast and free of additives. These wines are left to find their own course under the watchful eye of winemaker Matt Dumayne. Wines are fermented in concrete tanks or clay amphorae. Extended skin contact is used, followed by a gentle pressing and further rest before bottling (free of rough handling and commercial additives, and little to no sulfites).
The inspiration for the Free Form art was taken from the unique features of our landscape where low hills and oblong lakes were formed by glacial activity during the final retreat of the ice, more than 9,000 years ago. Thick deposits of gravel, silt and sand were left behind in the valleys which were formed over time by water and wind. In the rain shadow of two mountain chains, rests a chain of lakes, all once part of an ancient glacial lake. This rain shadow creates a hot, desert-like dry climate.
Vancouver artist Scott Sueme has captured this. The results are simplistic abstract landscapes symbolic of the Okanagan. A small fingerprint pattern signifying our low impact farming efforts is worked into each label. Each wine carries its own artwork. The Free Form wine labels are printed on a revolutionary paper made from stone, free from air and water pollution, with no trees or water used in the production process.
Signature wines in the Free Form portfolio include Vin Gris, a pale wine made 100% from Pinot Noir, a Cabernet Franc Rose, traditional method sparkling wine, a red table wines.