The Outlook and Garnet Valley Ranch
Around the world, with climate change in mind, grape growers are looking at unconventional hills and mountains as the future sites for ultra-premium cool climate wine. Our quest was for land where we could mindfully develop vineyards with nature, wildlife, and the future of the site top of mind.  We sought a place with no immediate neighbours to influence our organic farming plan. This was a tall order, as decades earlier, the Okanagan Valley had been carved into small ten-acre parcels for homesteading.
Hidden on the backroads of Summerland, BC, this rare place was discovered in 2012 in a lucky twist of fate. A chance visit left us breathless at the endless possibilities. From that first day, we made a commitment to a land stewardship program that would see the vast majority of the 320-acre site left in its natural state. And we have done just that. Today, Garnet Valley Ranch is a certified organic site, home to vineyards, field crops, a lavender farm, a bustling beehive and a small winery and The Outlook visitor center.
The property is open by appointment only,  Wednesday, to Saturday – mid-June to mid-September. Three private tour groups are available per day, 11 am, 1 pm and 3 pm. Group sizes are limited to six people.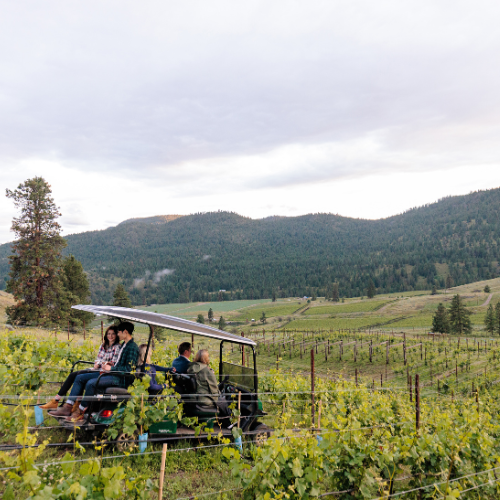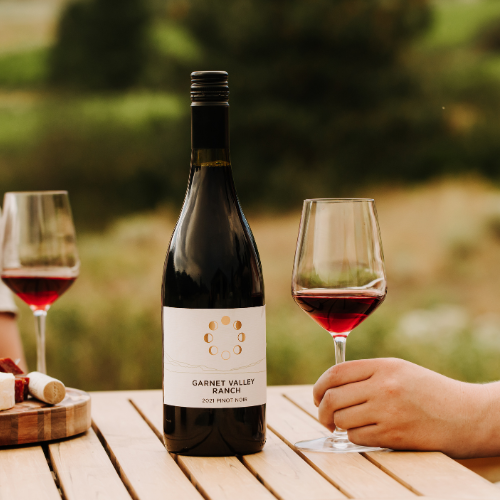 There's no turning the clock back on progress, hence our focus since 2012 has been to "take it slowly" and under develop. At Garnet Valley Ranch, wildlife is respected, and we've come to terms with sharing the site with bears, deer, coyotes, and the odd elusive cougar.  A heron and osprey are regular visitors to the pond, and over 75 species of birds have been identified as part of an site inventory of wildlife.
Gravel roads, wildlife corridors and small but thoughtful buildings have been added to the site to support our organic farming and winemaking activities. We re-established a pond that had been diverted and turned grazing hayfields back into native habitat to protect a stream. Crop biodiversity is important to support bees and other beneficial insect. We have dedicated land to food production as we know the long-term benefit of local products to the community. And we grow the best carrots you will ever taste.
In addition to learning about organic viticulture, the role of biodiversity, and land stewardship, you can tour lavender fields managed by Oasis Lavender Cooperative, and acres of field crops farmed by Thomas Tumbach and his team at LocalMotive. LocalMotive supplies local restaurants, fruit stands and offers home delivery of organic products in the Okanagan.  End your farm tour back at The Outlook with a tasting of wines made exclusively from Garnet Valley Ranch and enjoy a complimentary charcuterie board.