At Okanagan Crush Pad Winery, exciting changes are in motion that will soon reveal an expanded premium guest experience and a focus on our Haywire portfolio. We are globally recognized for creating premium and thought-provoking organic wines and for pioneering an Okanagan style that pays tribute to the spectacular wine region we call home. There is much to celebrate and share with our dedicated club members.
As a Haywire Club member, you will receive a thoughtfully chosen selection of current and limited library, hand-picked HAYWIRE WINES, which represent what we are able to accomplish from grapes grown from Switchback Vineyard and Garnet Valley Ranch estate vineyards.
Exciting changes are happening…
Haywire was established in 2009 at Switch Organic Vineyard in Summerland, BC. The "haywire" plan to make wine won out over other practical options, momentum kicked in, and there has been no looking back for founders Christine and Steve.
Today, Haywire is part of a family of wines made at the couple's Okanagan Crush Pad Winery, in Summerland, BC. With chief winemaker Matt Dumayne in place since 2013, Haywire celebrates the Okanagan's exceptional terroir, embracing a "less is more" style, utilizing state-of-the-art concrete tanks, natural yeast and a gentle winemaking hand.
The goal is to let our farming efforts play the lead role in defining each wine we make. The portfolio offers wines that are representative of the spectacular, cool climate region where our grapes are grown to the highest organic standards.
Complimentary shipping on club orders and 6+ bottle orders (BC, AB and ON).
Preferred member pricing of 10% off on all wine purchases.
Complimentary wine experiences (yourself +5 Guests).
Club concierge service (personalized itineraries, VIP experiences and special events).
Exclusive access to limited production wines, winery dinners, in-market events, Garnet Valley Ranch experiences and Airstream stays.
Fully customizable shipments – we suggest, you decide!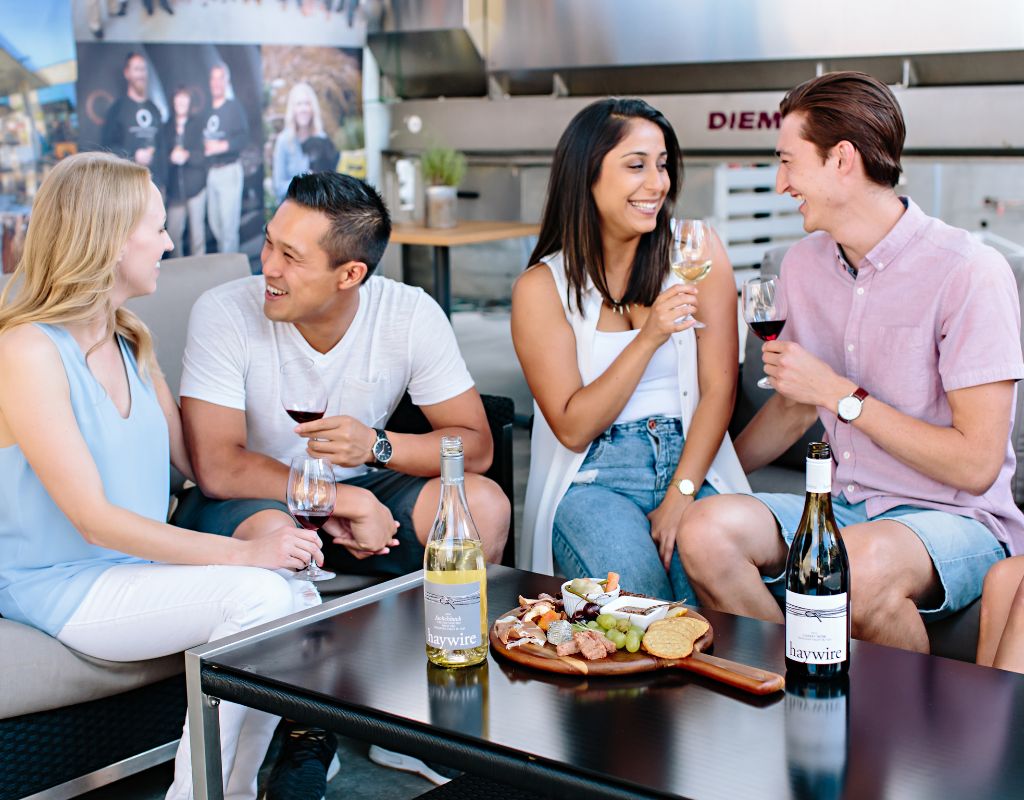 HAYWIRE 18
Ships, March, June & September
3 shipments of 6 bottles per year
Approximately $225/Shipment + tax.
Includes current vintages and library wines.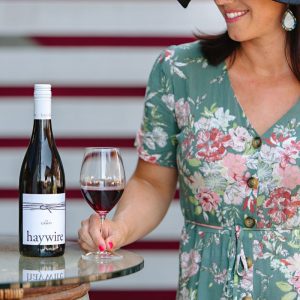 COMPLIMENTARY TASTINGS (+5 GUESTS)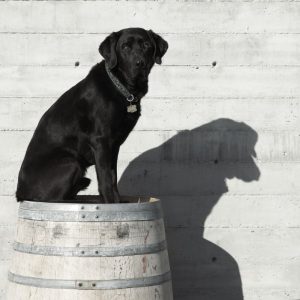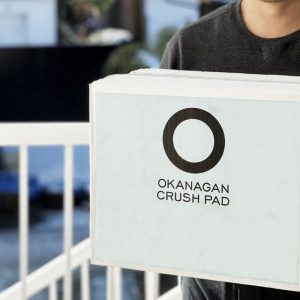 COMPLIMENTARY SHIPPING IN BC, AB & ON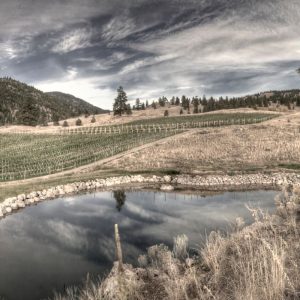 EXCLUSIVE TOURS OF GARNET VALLEY RANCH