HOURS
Open everyday: 10:30am to 5:30pm
Join our newsletter here »
Okanagan Crush Pad
16576 Fosbery Rd
Summerland, BC
V0H 1Z6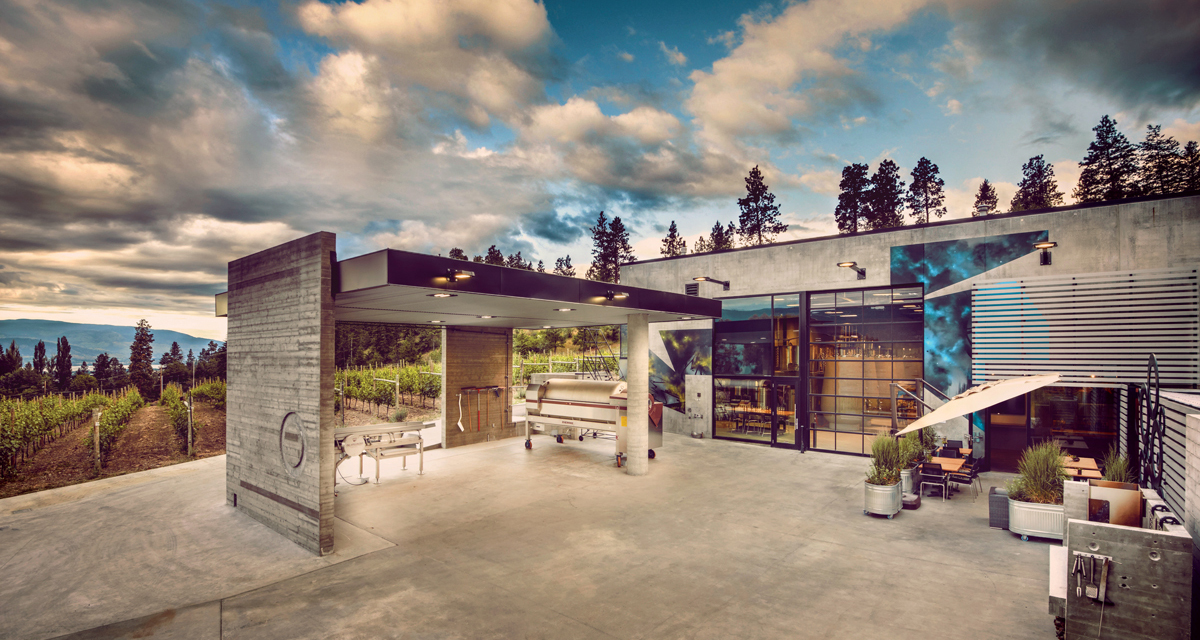 Okana­gan Crush Pad is committed to making wines that are pure Okanagan.
Wines that celebrate the distinctive beauty and exceptional micro-climates and geology of our vineyards.
Christine Coletta and Steve Lornie built Okanagan Crush Pad in scenic Summerland, BC, on Switchback Organic Vineyard in 2011. The facility, producer of Haywire and Narrative, has quickly built a reputation as a premium winery receiving unprecedented awards and accolades with chief winemaker Matt Dumayne at the helm. Dumayne crafts natural wines using organically farmed grapes in state-of-the-art concrete tanks, native yeast and minimal additives. The wines reflect the region's unique high mountain/northern desert setting noted for its intensely hot, short growing season with hallmark cool evenings. In their constant pursuit of innovation, the team added a line of wine-based spirits under the Narrative label in 2015. Visitors discover a guest center, built into the heart of the winery, offering a rare glance into the art of winemaking and a place where they can sample and purchase.
Visit us this Fall!
We invite you to join us for a tasting. We are open 7 days/week from 10:30-5:30. Bring your own picnic to enjoy with our wines, by the glass or bottle, on the patio.
Click here for more details.