Narrative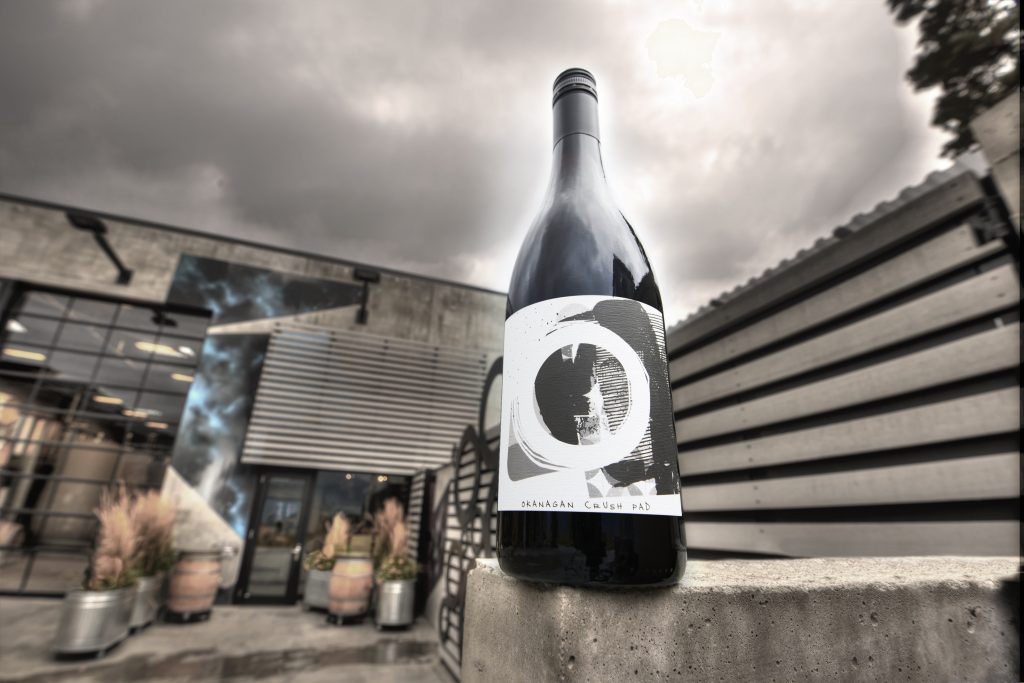 Narrative wine and spirits were introduced by Okanagan Crush Pad winery in 2014 with the sole purpose of showcasing what the Okanagan is best at: cool climate, aromatic, crisp, and lively wines and spirits made exclusively from Okanagan grown grapes. Our region is one of the rarest wine growing terroirs in the world: offering both an arid desert landscape and snow, with a short yet intense growing season. Wines from this region are benchmarks for cool climate style. Narrative wines articulate this through winemaker Matt Dumayne's creation of unique blends, varietal wines and premium small offerings crafted from grapes sourced from various points across the Okanagan.
Our label was the inspiration of Vancouver artist Scott Sueme, who created the Dazzle-style graffiti on the exterior of the Okanagan Crush Pad winery building in 2011. Dazzle uses a complex pattern of geometric shapes in contrasting colours, interrupting and intersecting each other. The label embodies this design ethos and makes a bold and modern statement, which is symbolic of the new style of wines and spirits the team is crafting for Narrative.
Narrative wine is made at Okanagan Crush Pad established in 2011 in Summerland, BC on a site that offers sweeping views of Okanagan Lake. Owners Christine Coletta and Steve Lornie are committed to creating pure wines that tell the story of a very special terroir. It is here they craft Free Form, Haywire and Narrative wines along with offering custom wine services for other winemakers.