Organic wine and cheese are kindred spirits and one of life's many pleasures. Add in cured meats, nuts, and pickled veggies into the mix and you have yourself a charcuterie board. Like any successful food and wine pairing, the best wine matches for charcuterie celebrate the meat or cheese's finest attributes without overpowering it—and allows the wine's flavours to reverberate on the palette.
The Three P's: Pinot Noir and Pork Pâté
Pinot Noir is an incredibly versatile varietal. If you learn one thing from this article, make it this: You can pair Pinot Noir with pretty much any charcuterie, and with great effect. The tannins are mellow and well-integrated, making it a light-to-medium-weight wine. Pinot Noir has the purity of fruit, juicy acidity and silky tannins, that makes it a perfect companion to food.
It also has enough acid to cut through the fat of an herbaceous garlic fatty pâté. Likewise, it's also a perfect partner for French-style pork rillettes made with amazing Hazelnut fed pork. If you want to bring out the forest floor notes of Pinot, pair it with a pork-based charcuterie containing mushrooms.
Let's Get Woodsy: Rustic Reds and Smoky Hams
For big, hearty reds with bold tannins such as Syrah and Cabernet Franc, turn to charcuterie that has similar flavours. One of our favourite pairings is Speck (a heavily smoked northern Italian cured ham) with Free Form Cabernet Franc 2017. There are gobs of brambly fruit notes in the wine, plus you will sometimes find a woody smokiness that is mimicked in the ham, making these a natural pairing.
Some Like it Hot: Merlot and Bresaola
Pairing a low acid, higher-alcohol wine is not an easy task due to the lack of acidity, one of the main components in food-friendly wines. Pairing a high-alcohol wine with food that has a high salt content can make the wine come across as "hot."
If you enjoy drinking more full-bodied red wines with higher alcohol, such as our Merlot dominant blend Narrative red or our Narrative Cabernet Sauvignon, avoid pepper-crusted salami or other meats with heavy spices. Heat-spiciness can ruin a wine, so for this pairing, a salami that is warm with baking spices like clove and nutmeg—but not too heavy on black pepper—works best. Bresaola (air-cured beef filet), which can stand up to fuller red wines, is another good choice for or an older, smooth red wine.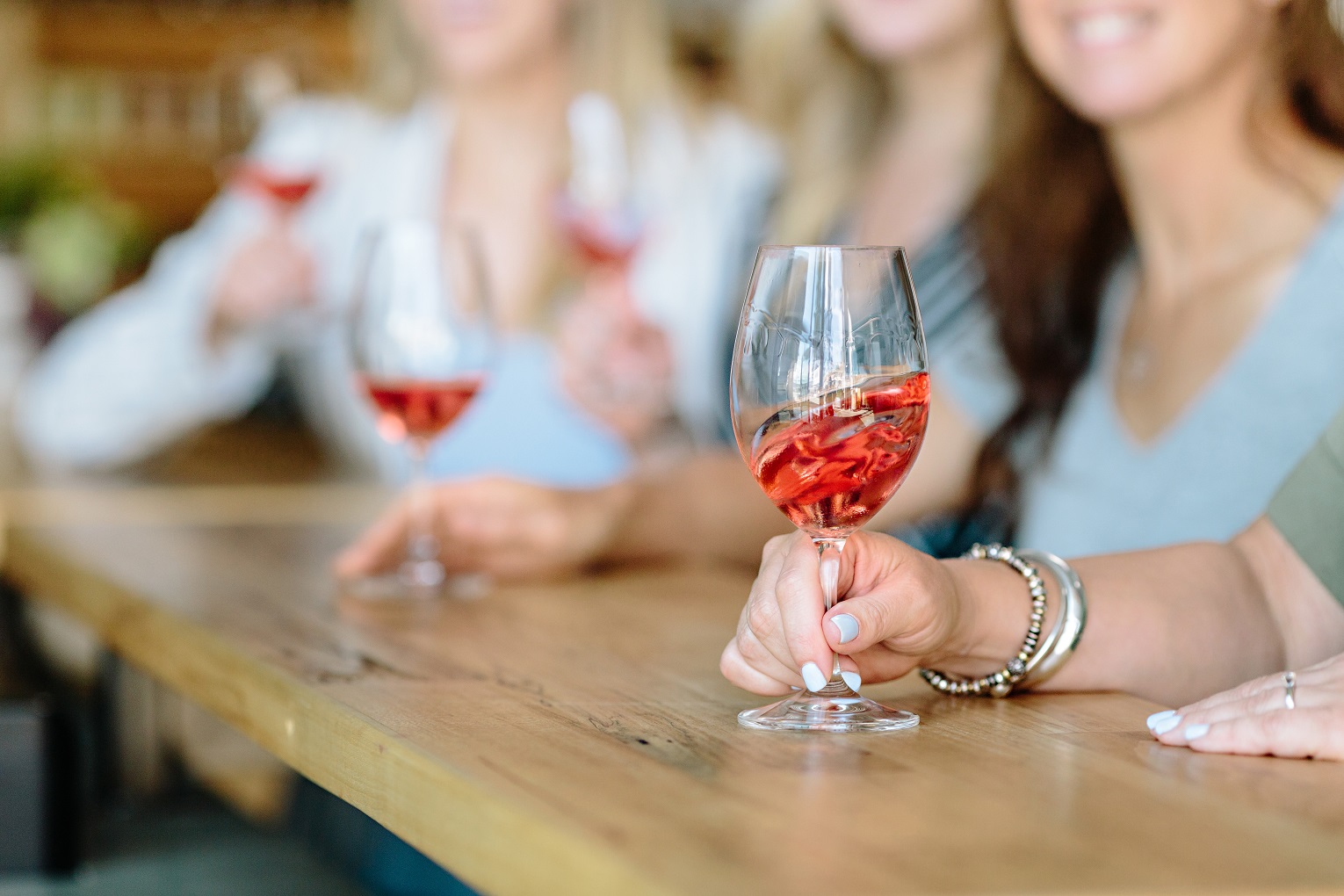 Duck Pairs with a Whole Quack of Organic Wines
Duck is a rich meat that tends to need a wine with some sharpness and acidity to cut through the fat and some ripe fruit to contrast with the rich flesh. People will often reach for Pinot Noir which is a great choice, but depending on how the duck is prepared, there are a variety of organic wines that complement it.
A crisp Rosé or Pink Bub with ripe cherry flavours can be delicious with cold duck or duck rillettes, paté or terrines. Or turn, again, to bubbles. A chilled Chardonnay is a delightful pairing for a lot of charcuterie, including duck rillettes. If you're feeling up for the challenge and want to channel Julia Child, cook up some duck confit, cut into slices, and add to your charcuterie plate!
Duck confit pairs well with some something more aromatic, such as a dry Gewurztraminer or Pinot Gris.
Lardo + Bubbly—Yin and Yang
Yes, Lardo is just meat fat—technically, cured fatback. But it won't look like you just bought a slab of fatback and threw it on the charcuterie board. An easy way to deliver something incredibly rich in little portions, with slices of the lardo on top of those tiny toast points that seem to serve no other purpose than cocktail party food-delivery systems.
Because it's really all fat and salt, you probably want to avoid anything too complex—imagine drinking a heavy Cabernet alongside your toasty, melty fat. Yeah, we don't want to either. The best choice here is to keep it simple: where there is fat, and where there is salt, you absolutely can't go wrong with a nice Vintage Bub 2013. Surprisingly, delicious fat and a crisp apple bubbly pair well together, as one balances out the other. Yin—and yang.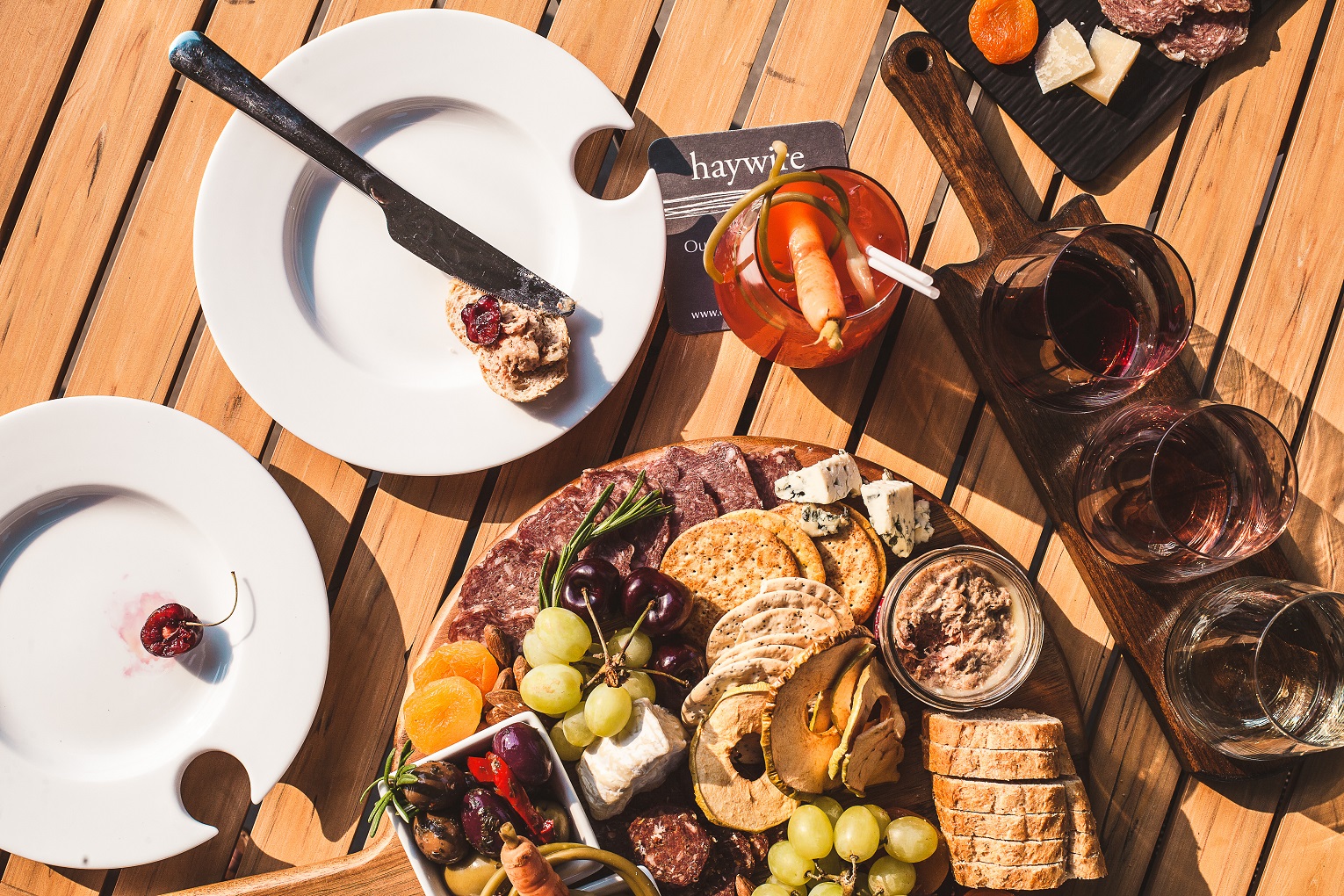 Hail to the Cheeses and Organic Wine
Most charcuterie plates will include items other than meats—the kind of things you'll find in a gourmet market for $11, buy, and never eat out of intimidation. These items include cheese, pickled veggies, nuts, sweet fruit pastes and so on. But cheese is a gourmet product we can all get behind, and usually pairs well with any variety of wine. Since we don't know what kind of fromage you'll be putting on your charcuterie board, here's an all-purpose wine and cheese pairing guide to show you which cheeses pair best with certain wines.
Organic Wine and Prosciutto
Prosciutto, serrano and lighter hams that have a sweet-and-salty balance pair well with wines that have sweet fruit and plenty of acidities. Think Riesling or Pinot Blanc. Take a crisp dry Riesling from the Okanagan Valley; the acidity adds a nice contrast to the fat of the meat and the contrast of the fruity flavours bring out the nuttiness of the meat.
When creating wine and charcuterie pairings, remember you do not always have to match power with power or finesse with finesse. Juxtaposition can be attention-getting and more memorable. If all of this is leaving your head spinning, come on by and let us put together a delicious selection!