Bizou + Yukon – Let's Wander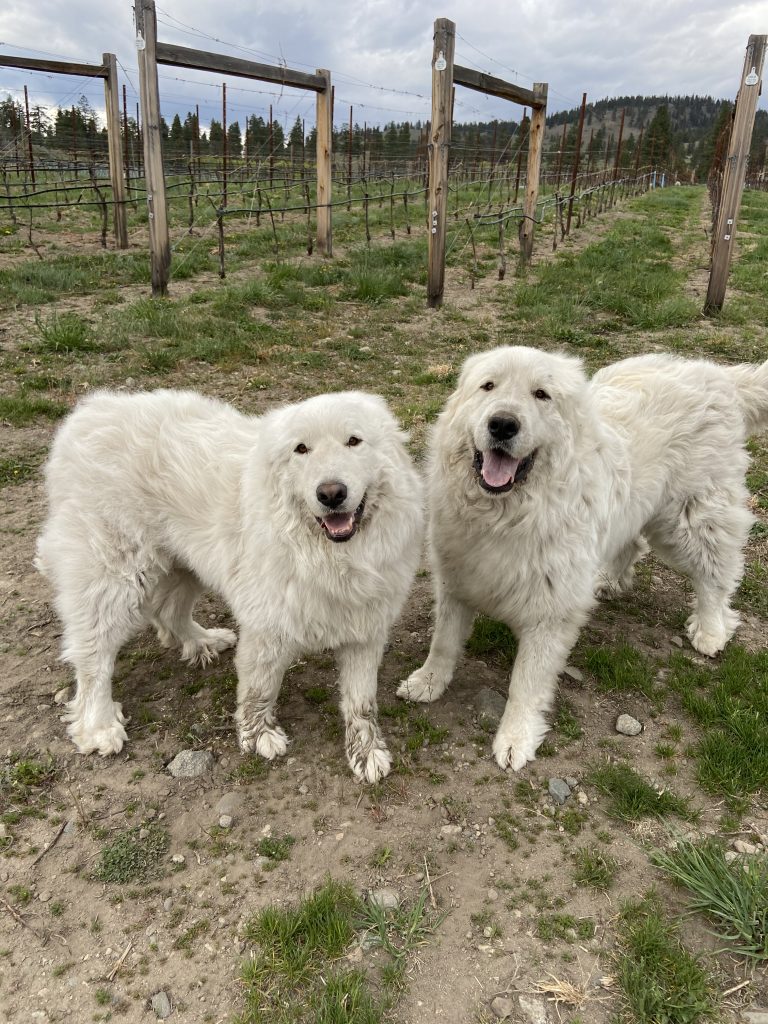 Garnet Valley Ranch is a major undertaking, with some of the most intriguing wines in our portfolio coming from this 320-acre site.
Yet the #1 inquiry is always about Bizou + Yukon. To meet them is to love them and to understand the noble, care-giving personalities of this bred of dogs.
Bizou + Yukon are two fun-loving Great Pyrenees who had a distinguished career guarding Garnet Valley Ranch and every animal, human and critter that lives there. For years they diligently patrolled the fence line, barking at birds flying overhead, bees attempting to pollinate and importantly, calling warnings to coyotes to keep their distance. Great Pyrenees are nocturnal, giving them plenty of time to snooze in the shade during the day and ensuring they are fresh and full of energy at night when invaders lurk.
Now in semi retirement, Bizou + Yukon can be found off season lounging indoors next to the fireplace at The Ranch house.
Spring and Summer finds them back on the job keeping us all safe. Like Christine and Steve, Bizou + Yukon have launched their own series of wines.
Bizou assumed the role of creative director, designing a series of colourful labels that depict the shenanigans that go on at The Ranch. Yukon took on the serious task of wine testing and blending.
You will find a white and red blend, a rosé, a sparkling wine, and wines offered in 1.5 litre pouches, handy for camping, boating and road trips.