Our 2019 Harvest Recap from our very own chief winemaker, Matt Dumayne. Keep reading to learn more about his notes on this season's grapes.
Harvest 2019 Recap
Harvest this year started on the 4th of September with our Secrest Sparkling Chardonnay. It ended on the 30th of October with the Cabernet Sauvignon. Over the course of two months, a total of 457 tons were processed, 410 tons being for Okanagan Crush Pads three product lines.
Okanagan Weather Affect on Harvest
Our spring this year was unusually wet followed by a cooler than average summer. Coming into autumn, the temperature cooled off rapidly again. This lead to a wetter than normal September which then proceeded to dry out.
Regardless, the overall quality of the grapes is excellent for Okanagan Crush Pad. However, if you farmed for a cash crop you suffered heavily as some disease spread through over-cropped vineyards and fruit struggled to ripen.
If you farmed for winemaking, as we did, you should have seen no problems. Duncan Billing did an excellent job with all of Okanagan Crush Pad's vineyards and all of our fruit was harvested at optimum ripeness levels with zero disease pressure.
Sugar and alcohol levels are in check but most importantly the acidity is a ripe and refreshing acidity. Nothing unripe and so far all fermentations have been happy, healthy and are proving to be a great vintage to finish this decade with.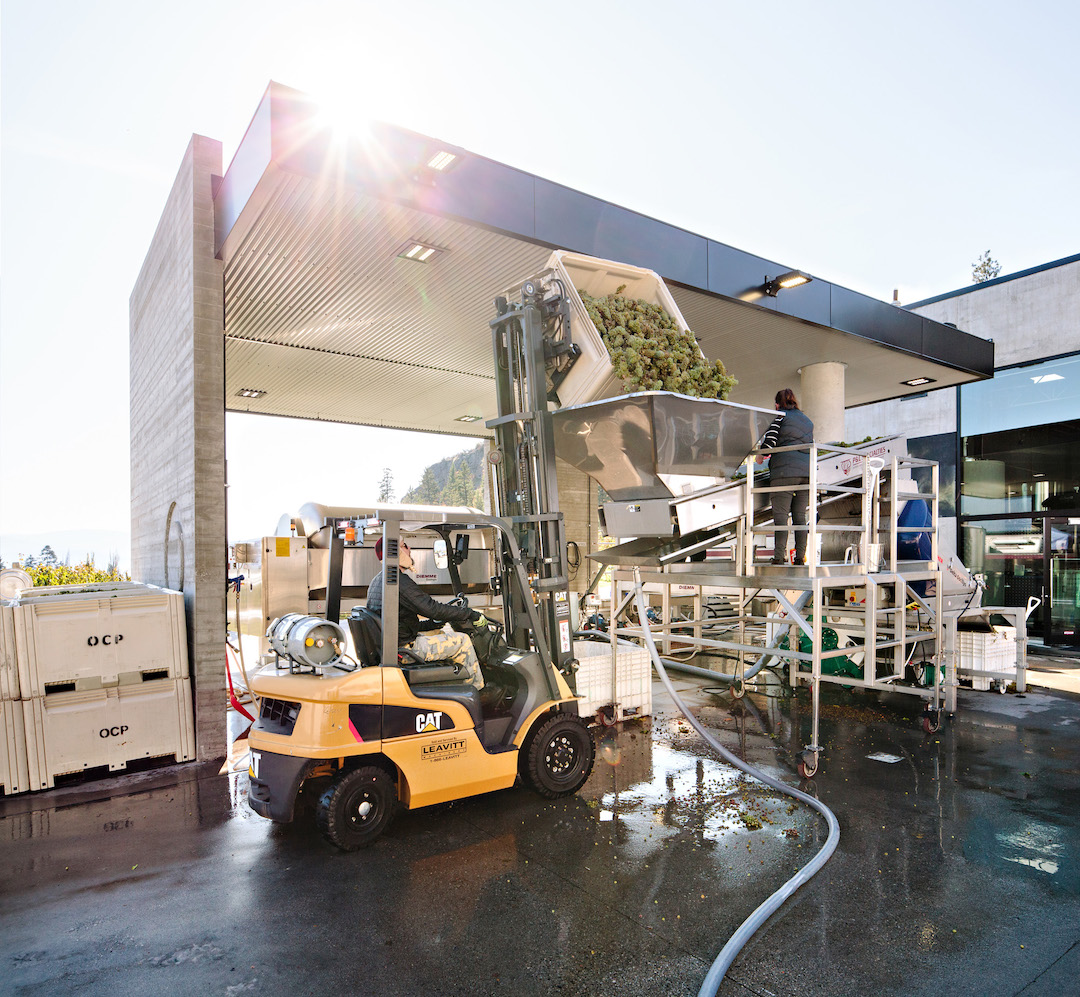 That's a Wrap on Harvest 2019
We are so thankful for everyone that helped us out for Harvest 2019. We can't wait to work with these grapes and release a fantastic vintage! Check out a few photos from our Harvest below!