Fall 2019 has been a busy but gratifying season. The grape-picking season is coming to a close soon and although our work is never finished, we have a moment to sit back and appreciate the beauty of where we live and the amazing local spaces and places that decorate our valley.
On the note of "picking" and embracing locality, we have curated a list of our top Fall 2019 picks for things to do in the Okanagan Valley. We highly recommend that you visit these wonderful local businesses and places!
Hike Giant Head's Park
Fall is the perfect time to be cozy and enjoy local cuisine whether this is in the comfort of your very own home or out at a local café or restaurant.
It is also the perfect time to go outside and enjoy the beautiful Fall colours and mild temperatures, especially before it gets cold and everything is blanketed in a sheet of snow.
For your full-on dose of Fall sights, smells and sounds, head to Giant's Head Park in Summerland. Here, you'll inhale the scent of pine, step on crunchy orange leaves and enjoy an invigorating outdoor workout (with tons of trail options) and stunning lake views.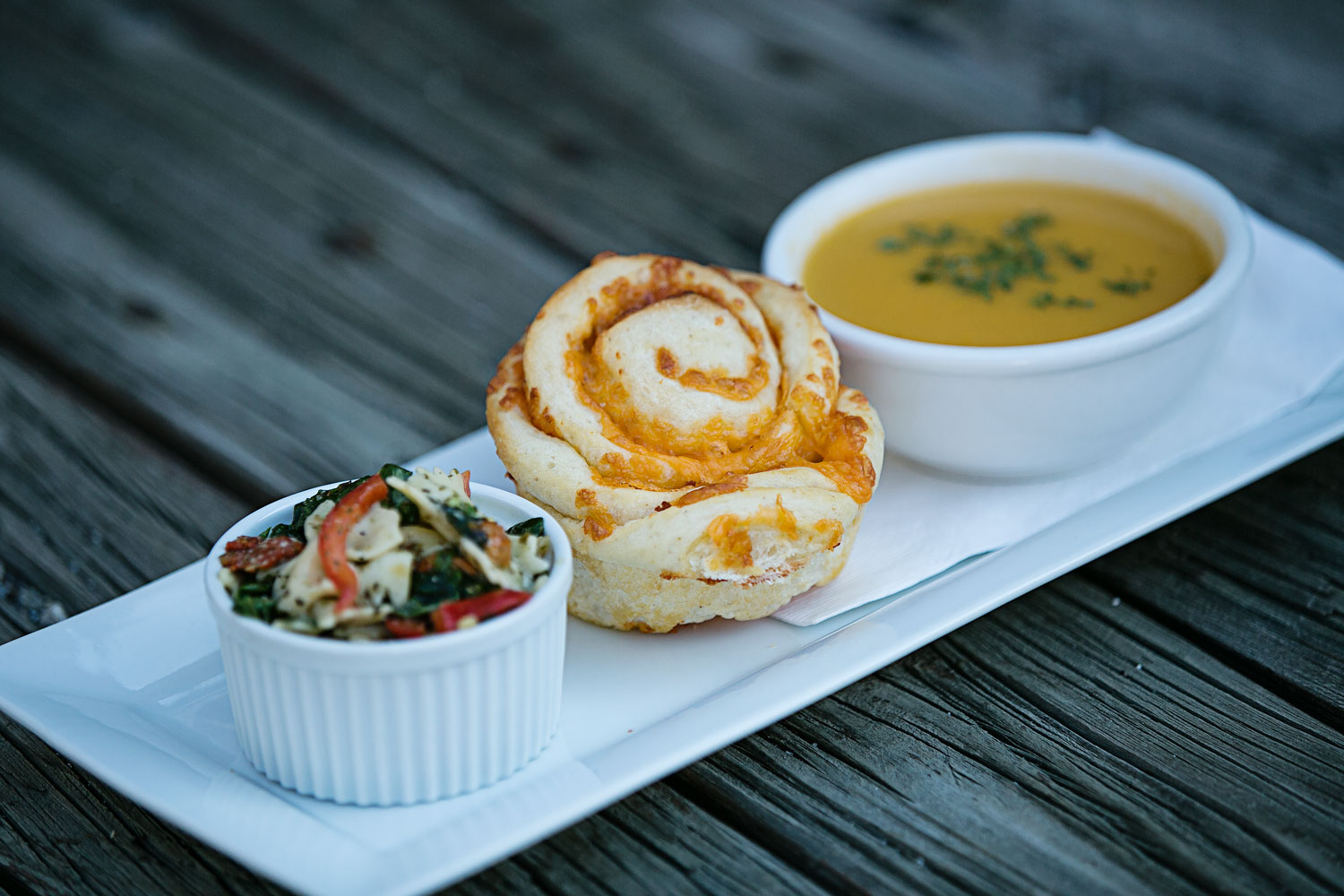 Enjoy a Coffee & Treat at the Beanery Café
Organic coffees and tasty teas combined with fresh baking daily make Summerland's Beanery Café the choice for locals and out of town visitors.
The Beanery is a welcoming café, with a Euro feel to it. The Beanery is the perfect place for free wi-fi, friendly service and superb coffees – along with delicious soups and delectable pastries.
Indulge at Summerland Sweets
Prep yourself for Halloween indulgence by heading to Summerland Sweets to check out all their locally made goods. They offer a range of fruit-based products including pancake syrups, gourmet jams, nut brittles, and many gift packages.
This delightful shop also features local pottery and artwork in addition to their regular products.
See What's Buzzing at Arlo's Honey Farm
The sweetness doesn't stop at Summerland Sweets!
If you're in Kelowna, then Arlo's Honey is a must-stop Fall 2019 destination. Arlo's Honey Farm is where the honey bees orchestrate the pollination of locally grown flowers, fruits, berries and vegetables while creating delicious honey.
See the bees in action and also check out the Kelowna Farm Gift Gallery which sells Arlos's award-wining honey, beeswax, propolis, candles, soaps, honeycomb chocolate, fresh fruits, berries and vegetables!
Arlos's honey also brings high-quality flavour and texture to any recipe that requires honey, such as the recipe in the second part of our Nathan Fong wine and food pairing series, "Frisée Salad, Lardons, Dried Cherries and Spiced Roasted Hazelnuts".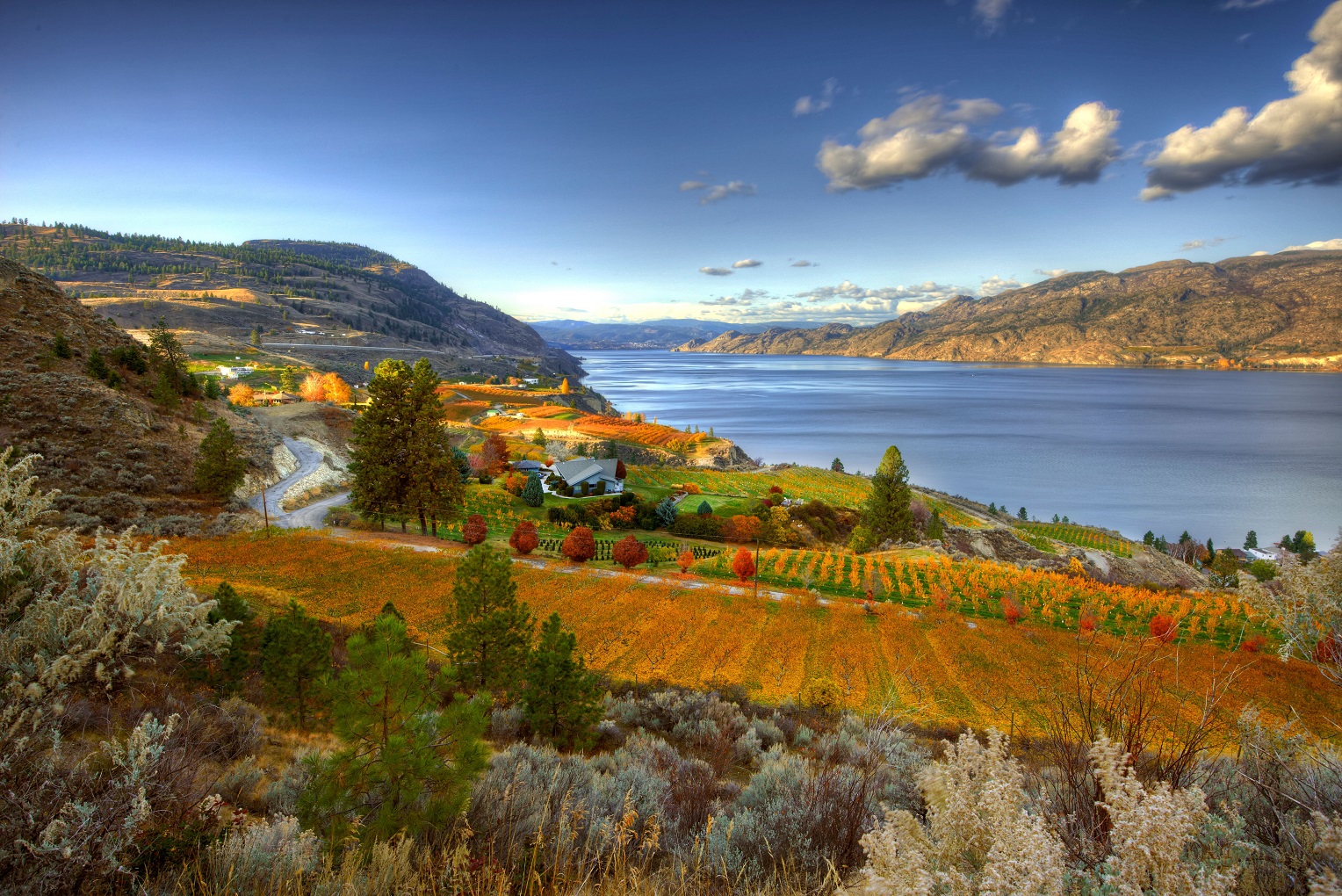 Swing by Matsu Drive a.k.a "The Million Dollar View"
This heavenly location earns its title, as it offers expansive views of Okanagan Lake, vineyards and the Kettle Valley Railway Trail.
There is a nice bench here where you can soak in the scenery and fresh Fall air while sipping on a Nutella mocha from The Beanery Café.
Right around the corner from Matsu Drive is Okanagan Crush Pad Winery…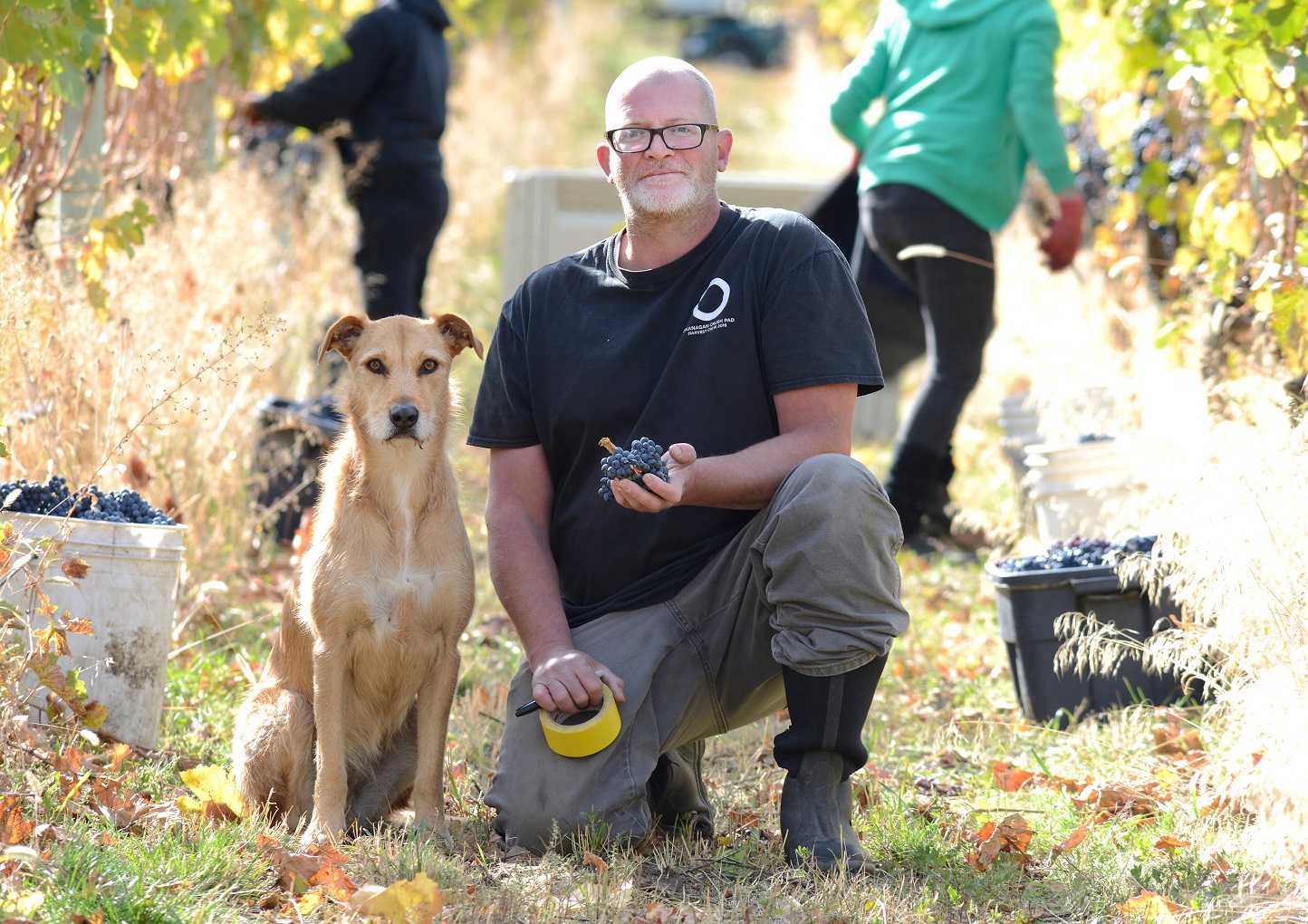 Okanagan Crush Pad Winery
Truth be told, we could not create a blog of our top Fall 2019 picks without mentioning our very own organic winery.
Our tasting room is closed for the season but will re-open in Spring; we'll be sure to keep everyone apprised of our opening date! In the meantime, take a look at our online store to view our wine products available for purchase.
While perusing our online selection, take note of our top Fall 2019 picks for wines & spirits:
2017 Haywire Gamay Wine: This deliciously unique red wine contains flavours of bright fruits and chocolate notes and was featured in the second part of our Nathan Fong wine and food pairing series. Curious to know what our Gamay pairs exceptionally well with? Click here!
Narrative Spirit of the Vineyard: This spirit is a blend of seven different grape varietals from Vineyards in Oliver and Summerland. Each variety provides a unique profile arriving at a spirit with complexity. This small-batch has a lush, sweet texture with a hint of botanicals and spice. The end result is a 'vodka-esq' grappa, *Okanagan style; clean, with a glacial freshness.