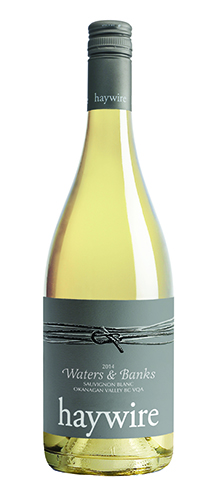 Waters & Banks Sauvignon Blanc 2014
SKU +538421 | 750ml
pH 3.3 | TA 7.0 | RS 0.8 | Alc 13.0%
This Sauvignon Blanc grown in Summerland by Terry Waters and Cathy Banks was fermented and aged in concrete tanks and spared the use of oak.
100% native primary and malolactic fermentation has given this wine lively citrus notes with fruit salad, cream and distinct Okanagan herbal aromatics.
Beautifully balanced with a lush mouthfeel backed by mouth-watering acidity. Enjoy with shellfish, cream sauces, and fowl.