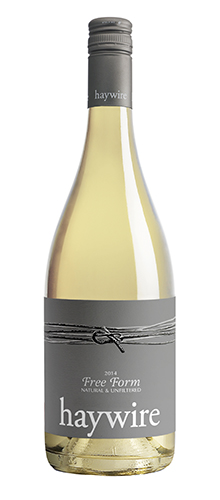 Free Form White 2016
Sold out
SKU +867242 | 750ml
Brix: 23 | pH: 3.9 | TA: 5.3 | RS: 0.4 | Alc: 13.0%
FARMERS Duncan Billing
OWNERS Terry Waters & Cathy Banks
LOCATION Trout Creek Canyon, Summerland, Okanagan, British Columbia
VINEYARD Waters & Banks is a 7.5 acre (3 ha) vineyard situated east/west on a steep slope with a magnificent lake and valley exposure that offers a constant gentle breeze. Soil substructures consist of rich limestone and granite. The vineyard, planted  with Pinot Noir, Sauvignon Blanc and Merlot, is in its third year of transitioning to organic certification.
WINEMAKERS Matt Dumayne
WINEMAKING Free Form wines are made naturally with minimal cellar intervention; reflective of our terroir and farming practices. This wine was made from Sauvignon Blanc grapes grown on Waters & Banks Vineyard. Harvested on October 12, 2016, the wine was fermented using native yeast in stainless steel tanks where it aged on skins for nine months. It was pressed and left to rest for an additional two months before bottling in August 2017.
WINE PROFILE This wine is highly textured with aromas of grapefruit and an Okanagan herbal influence – think sage. The exquisite length is framed with fresh lemon acidity. Open this wine and try over a period of several days and enjoy the way it changes.