The best way to end a long day of work is with a bottle of wine while enjoying some Okanagan sunshine. Or, because you work tomorrow, is it best to end the day with a bottle of organic wine?
Although organic wine can't promise to leave you completely hangover-free, for many, avoiding the added sulphites that are normally in mass-produced non-organic wine can alleviate those dreaded post-wine headaches the next day at work.
Organic wine can still contain small amounts of naturally produced sulphites, but it's reasonable to say that wine made without pesticides and chemicals will be much better for your body and significantly easier to process.
The reduction of chemicals in organic winemaking is also beneficial to the planet; it encourages greater biodiversity and less water pollution – something that can be a big issue in large wine-making regions.
You may find some organic wine is also biodynamic. This takes things one step further, trusting nature to take its course with little-to-no intervention. With little-to-no intervention and reduced chemicals, you may wonder, how does a biodynamic and organic wine taste? Some wine enthusiasts may describe this initial dose of biodynamic and organic wine as intense—but in a good way.
You can expect the pure taste of the grape varieties to immediately tantalize your taste buds without a fog of chemicals to get through, and your body will be thanking you for consuming something that is a bit more "au naturale" than your everyday average wine. The result can sometimes be more earthy, and certainly fresher, but overall we'd definitely recommend you try drinking organic wine (if you haven't already) and add these following wines to your organic wine collection.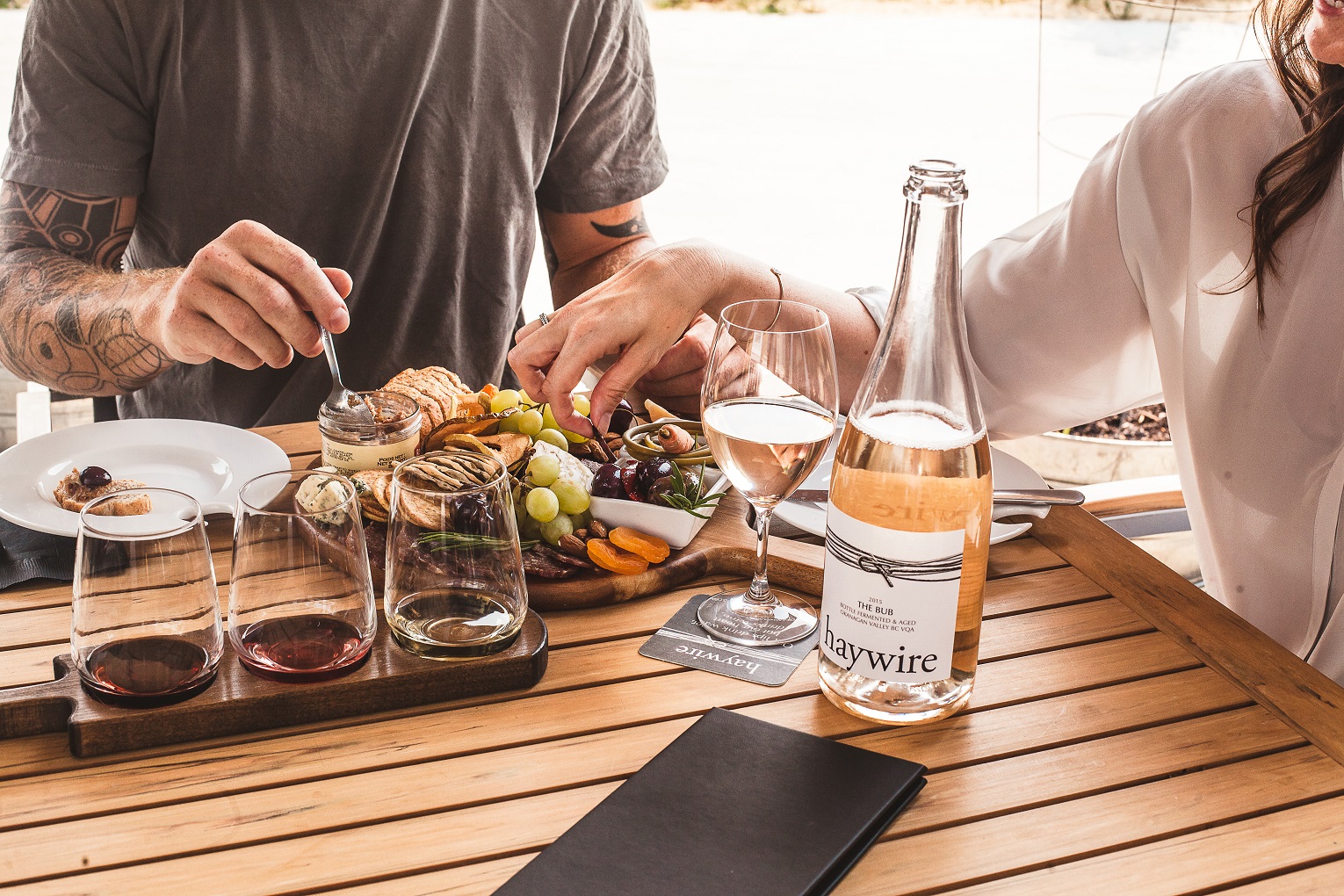 1. Haywire Sparkling Vintage Bub 2013
This sparkling organic wine is different than any other wine you've tried. The Vintage Bub is bottle-fermented and aged for 52 months on the lees, using a combination of both Chardonnay and Pinot Noir (50/50). It scores an impressive 92 points with Jamie Goode of wineanorak.com.
Taste
This wine is nicely aged with a developed nose and palate, fine mousse and notes of wild strawberries. It shows aromas of baked bread, brioche, green apple, lemon and grapefruit. It's toasty, yet fresh on the palate.
Winemakers: Matt Dumayne
Learn more about this organic wine here.
2. Free Form Organic White Wine 2017
This vintage follows the 2016 Free Form White Wine which made Decanter Magazine's Most Exciting Wines of 2018 list, placing in the top 10 with a score of 94 points!
The 2017 vintage is a blend of three white grape varieties: Pinot Blanc, Chardonnay, and Viognier. The grapes were destemmed and left to ferment using native yeast with the Pinot Blanc in concrete and the Chardonnay and Viognier. The grapes were destemmed and fermented using native yeast, with the Pinot Blanc in concrete and the Chardonnay and Viognier in separate large oak barrels. After eight months of aging on skins, the wines were pressed off and blended into a single large concrete tank in late June and bottled mid-August 2018.
Taste
This white wine contains hints of guava and fresh pineapple intermingled with a slightly floral herbaceous taste. The palate is crisp with juicy acidity, tropical fruits and firm structure that pairs well with roasted lemon poultry and hearty vegetables.
Winemaker: Matt Dumayne
Learn more about this organic wine here.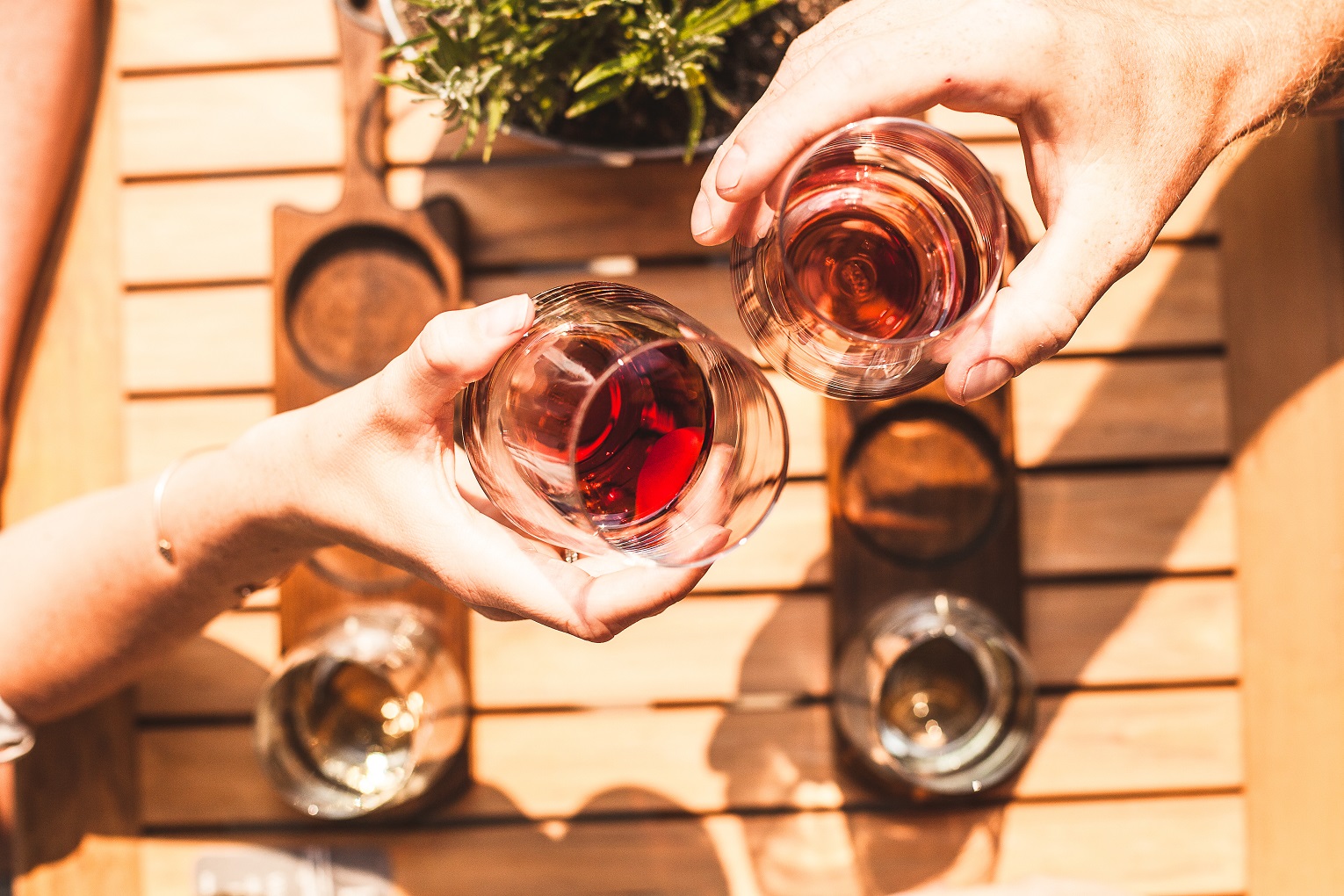 3. Haywire Canyonview Pinot Noir Organic Wine 2014
Pinot Noir grapes were harvested on October, 2014.  The wine was fermented in small batches with wild yeast and manual punch downs. It was then transferred to age in concrete tanks for 11 months.
Taste
This red wine contains classic aromas of wild berries and floral notes while concrete aging adds a lush texture of sweet red fruits and juicy mouth-watering acidity.
Winemakers: Matt Dumayne and Alberto Antonini
Learn more about this organic wine here.
4. Narrative Rosé Organic Wine 2018
Pinot Noir is the foundation of this delicious Rosé made with grapes harvested from Summerland and Oliver vineyards. Following harvest, the grapes were destemmed with 12 hours of skin contact before being naturally and lightly pressed and fermented in concrete tanks.
Taste
This wine is dry, textured and sensual with bright berry fruits and lovely herbal complexity.  The first sip leads to lifted grapefruit, berry, and citrus notes. On the palate, the nature of the Okanagan shines: mouth-filling yet crisp, with a clean, juicy, and vibrant finish.
Winemaker: Matt Dumayne
Learn more about this organic wine here.
5. Narrative Riesling Organic Wine 2017
This white wine is a great Summer sipper, with the perfect balance between acidity and sweetness. Understandably it's been described as easily gulp-able. Riesling grapes were harvested early from a warm site in Osoyoos to protect characters of bright fruit and acidity. The wine was fermented in stainless steel, and then aged for eight months in concrete egg tanks.
Taste
This Riesling lifts the taste buds with crisp lemon and apple and then a hint of residual sweetness on the finish.
Winemaker: Matt Dumayne
Learn more about this organic wine here.
You can get all the above organic wine selections from Okanagan Crush Pad Winery, located in Summerland, BC. Or, you can buy online here!
Why You Should Add Okanagan Crush Pad Wine To Your Organic Wine Collection
Okanagan Crush Pad Winery (OCP) Owners Steve Lornie and Christine Coletta along with lead winemaker Matt Dumayne are determined to turn the OCP brands (Haywire, Free Form, and Narrative) into 100% organic wines while crafting them using natural methods.
Under the direction of lead winemaker Matt Dumayne, the wines are made using organic grapes and native yeast, with little to no sulphites and extended skin contact, they are unfiltered and free of commercial additives.
Okanagan Crush Pad Winery is proud to make organic wines that have distinctively pure, fresh, and delicious taste. We encourage you to experience them for yourself.